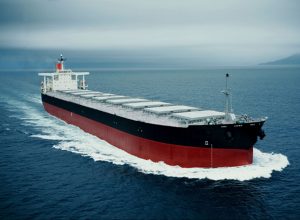 Oscarline Onwuemenyi,
with agency reports
05 August 2017, Sweetcrude, Abuja – India's Hindustan Petroleum Corporation is considering dumping Nigeria's sweet crude for oil from the United States, a move that could deal a heavy blow to Nigeria's ability to sell its crude.
This is coming less than three years after the Americans stopped imports of Nigerian oil. After the US stopped the purchase of Nigerian oil under former President Barack Obama, Nigeria turned to Asia, particularly India and China for oil sale.
India is biggest buyer of Nigeria's crude oil, importing as much at 745,000 barrels in May 2015.
In 2015-16, India imported nearly 23.7 MMT of crude (nearly 12% of India overall imports) and over 2 MMTPA of LNG from Nigeria, according to Nigerian National Petroleum Corporation (NNPC).
But Reuters said the India-owned corporation intends to buy low-sulphur oil from the United States in the next few months.
This would be used for its 166,000 barrel per day (bpd) Vizag refinery in southern India.
"We are also going to buy in the near future, in some months. There are certain grades which we found suitable for us," M.K. Surana, chairman of the corporation, was quoted to have said at a news conference.
"We should have a wider basket and more options. US crude is an additional option for us."
India is the latest Asian country to buy US crude, following South Korea, Japan, China, Thailand, Australia and Taiwan, after OPEC cuts drove up prices of Middle East heavy-sour crude, or grades with a high sulphur content.
Indian refiners stepped up purchases of US oil after Prime Minister Narendra Modi's visit to the Washington in June when President Donald Trump said the United States looked forward to exporting more energy products to the world's third-biggest oil buyer.
Since then, state-run Indian Oil Corp and Bharat Petroleum Corp have bought US oil, as Indian refiners seek to diversify their crude import sources as arbitrage opens due to global oil supply cuts.
J. Ramaswamy, HPCL's finance chief, said the company is evaluating if Nigerian sweet oil can be replaced with US oil.
He added that HPCL has the appetite to import a very large crude carrier containing 2 million barrels of US oil every month.
HPCL reported a 56 percent drop in net profit for the fiscal first quarter on Friday, as inventory losses dragged down its refining margins.
Net profit for the quarter ended June 30. IT came in at 9.25 billion rupees ($145.26 million), from 20.98 billion rupees a year earlier.
HPCL suffered an inventory loss of 15.95 billion rupees in the June quarter compared to a gain of 19.35 billion rupees a year ago, Surana said.
Gross refining margins, or profit earned on each barrel of crude processed, dropped to $5.86 per barrel, compared to $6.83 per barrel in the same period last year.
The Indian government has decided to sell its 51.1 percent stake in HPCL to state explorer Oil and Natural Gas Corp.