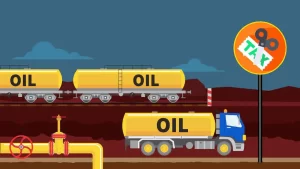 News wire — India has cut windfall tax on crude oil and aviation turbine fuel (ATF) and reduced export tax on diesel, according to a government order dated Dec. 15.
It cut the tax on locally produced crude oil steeply to 1,700 rupees ($20.52) per tonne from 4,900 rupees, effective Friday, the order said.
The federal government also cut export tax on diesel to 5 rupees per litre from 8 rupees, while slashing the windfall tax on ATF to 1.5 rupees per litre from 5 rupees, the document showed.