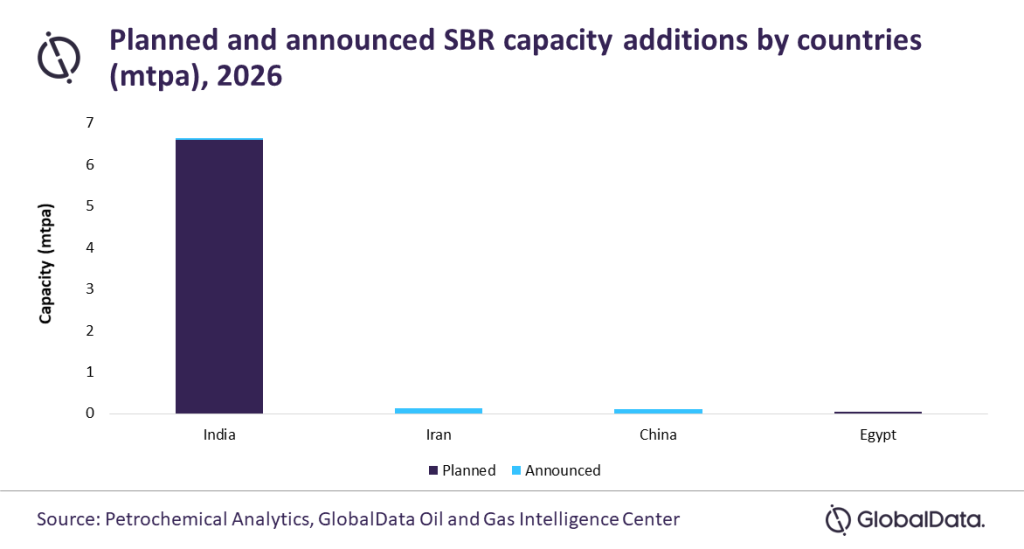 Lagos — India is set to register the highest butadiene capacity additions in Asia contributing about 44% of the region's capacity additions by 2026, says GlobalData, a leading data and analytics company.
GlobalData's latest report, 'Butadiene Industry Installed Capacity and Capital Expenditure (CapEx) Forecast by Region and Countries including details of All Active Plants, Planned and Announced Projects, 2022-2026,' reveals that India will see a total butadiene capacity addition of 1.68 million tonnes per annum (mtpa) from eight planned and announced projects.
Nivedita Roy, Oil and Gas Analyst at GlobalData, comments: "A significant growth in manufacturing of tyres in automotive industry and boosted production of paints, adhesives and engineered plastics in construction industry will lead to an increase in demand for butadiene in India."
In India, the main capacity addition would be from an announced project, Reliance Industries Jamnagar Butadiene Plant with a capacity of 0.7 mtpa. The project is expected to commence production of butadiene in 2025.
Haldia Petrochemicals Cuddalore Butadiene Plant follows next with the capacity additions of 0.27 mtpa by 2026. The plant is expected to commence operations by 2025.
Follow us on twitter