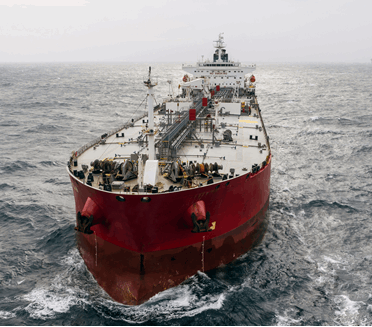 OpeOluwani Akintayo
Lagos — India may find itself resorting to importing 20 percent more crude oil from Nigeria in 2021.
A report by Reuters quoting industry sources says Iraq, India's largest supplier has cut supplies to the country by 20 percent for 2021.
Iraq reduced annual supplies of Basra crude oil to several Indian refiners by up to 20 percent. The country's oil marketing company, SOMO has reduced the 2021 Basra term volumes to several Indian refiners by between 10% and 20%, according to the report.
Iraq (OPEC second largest producer) which was the top oil supplier to India in the last year is one of the recent defaulters in the DoC agreement, and report says the country aims at meeting up with its cut quota this year.
If Nigeria could ramp up production, it could take Iraq's place should India decide to fill up the 20 percent vacuum.
Nigeria's crude, Bonny Light is one of the best in the world and is usually in demand by refiners which India falls among.
Although Nigeria currently produces about 1.1 million barrels per day, according to OPEC's monthly oil market report for January, its quota in the OPEC+ agreement is still 1.7mb/d.
The United States of America, also one of suppliers to India, may not be able to meet up with an increased order at the moment as shale producers have reduced rig exploration as a result of the coronavirus pandemic which had had its toll on production.
This presents an opportunity for Nigeria to ramp up production to meet India's request for more oil should the case arise.
Nigeria is India's 13th largest country of import behind other crude oil exporters such as the US, Iraq, Saudi Arabia, and UAE. In contrast, India is Nigeria's largest export destination. However, Iraq, Saudi and UAE are ahead of Nigeria as India's top oil import countries.
In March 2020, Nigeria's export to India was N637.5 billion or 15.6% of total exports. Crude oil represented N526.8 billion of the total export amount.
India replaced the US as Nigeria's largest export destination.
India has been one of the fastest growing economies in the world with industrialisation widening its appetite for crude.
As Nigeria's largest export destination, the country relies heavily on India's patronage to meet its crude oil sales targets.
A 20 percent increase in export could spell well for Nigeria currently in need of funds for its N13.6 trillion 2021 annual budget.
India consumes 4, 443, 000b/d of crude oil, third in the world, and imports 4,255,300b/d. Its oil imports in December soared to the highest levels in nearly three years to more than 5 million barrels per day (bpd).