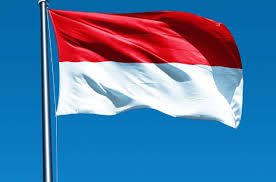 Jakarta — Indonesia's crude oil delivery in 2020 may miss its target by 50,000 barrels per day (bpd), Dwi Soetjipto, the chairman of upstream oil and gas regulator SKK Migas, told reporters on Thursday.
Oil contractors' work plans submitted to the regulator suggested they might only produce 705,000 bpd of oil this year, below the government's target of 755,000 bpd, Soetjipto said.
Oil and gas lifting in 2019 had also come below target, leading to a shortfall of nearly $15 billion in revenue for the government.
Crude oil lifting last year was 746,000 bpd, versus a target of 775,000 bpd, while gas lifting came in at 5,934 mmscfd, compared to a targeted 7,000 mmscfd of gas, SKK Migas data showed.
Last year's lower-than-targeted liftings were caused by curtailments in some fields, unplanned shutdowns by 46 oil and gas companies, and some pipe leaks, Soetjipto said.
A forest fire in Riau has also affected output, by disrupting operation of the Rokan block, now operated by Chevron Pacific Indonesia.
To narrow the 2020 production gap, SKK Migas hopes state oil and gas company PT Pertamina will be able to start drilling at the Rokan oil block this year, during a period of transition from Chevron, Soetjipto said.
ExxonMobil's Cepu block awaits approval of environmental impact studies in order to boost production to 235,000 bpd.
"If it's not approved, production in Cepu block will stay at maximum 220,000 bpd," Soetjipto said.
SKK Migas estimates $13.8 billion will be invested in upstream activities this year, up from $11.49 billion in 2019.