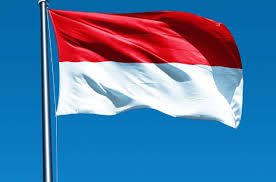 Jakarta — Indonesia is considering letting energy companies stick with the "cost recovery" system for oil and gas production sharing contracts, the energy minister said on Monday, after the government decided to adopt a new scheme in 2017.
In 2017, Indonesia adopted a scheme known as "gross split" for oil and gas production deals, applicable to new contracts, so that contractors shoulder the cost of exploration and production in exchange for retaining a bigger portion of the oil and gas they recover.
It was a shift from the cost recovery scheme where exploration and production costs are reimbursed by the government.
Energy and Mineral Resources Minister Arifin Tasrif, who was appointed minister in October, told reporters on Monday that the plan is currently being discussed to allow for contractors to opt for "whichever (scheme) is more suitable" for them.
The base share for government under the gross split scheme is 52% for gas output and 57% for oil output, with the rest going to the contractor. Under the previous system, the government received a share of 70% for gas and 85% for oil.
Since the adoption of the newer scheme, 45 oil and gas blocks have used the gross split contracts, ministry data showed.
Djoko Siswanto, acting director general of oil and gas at the ministry, told reporters that the government may allow for the flexibility to choose as long as the companies propose for "fair costs" and show their commitment to increase production.
In 2016, prior to the adoption of the gross split system, oil and gas contractors operating in Indonesia asked for more than $11 billion reimbursement for costs, much bigger than the $8.4 billion initially planned.
Taufik Adityawarman, a director of PT Pertamina Hulu Energi, said some companies who are still in exploration stages would prefer the cost recovery scheme since they are not yet getting revenue from their operation.