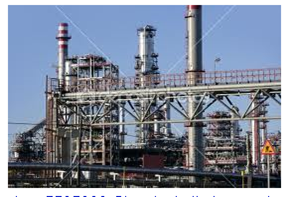 12 May 2014, Lagos –  Indorama Eleme Petrochemical Limited plans to invest $4.4bn in its operations by 2019 to become the largest petrochemical company in Africa, its Managing Director, Mr. Manish Mundra, has said.
Briefing members of the Senate Committee on Privatisation, led by its Chairman, Senator Olugbenga Obadara, who were at the plant in continuation of their oversight visit to privatised enterprises in Rivers State, the chief executive said $575m had been injected into the company since privatisation.
Mandra, according to a statement from the Bureau of Public Enterprises on Monday, stated that N33.9bn had been paid as dividend to the federal and Rivers State governments since its acquisition from the Federal Government in 2006.
He gave the breakdown of the N33.9bn dividend paid as N8.71bn to Rivers State and N25.2bn to the Bureau of Public Enterprises and the Nigerian National Petroleum Corporation.
Mundra said the company also paid about N15.61bn in taxes to the federal and state governments. These include value added tax, customs duty, withholding taxes and Pay As You Earn.
He explained that the company had a work force of 1,585, with majority as Nigerians. He added that production had increased from four per cent pre-privatisation to 77 per cent and that the company planned to increase its production to 325,000 metric tons per annum in 2014.
He informed the committee members that as part of plans to diversify, IEPL had embarked on the construction of a mega-sized fertiliser project comprising 1.4 million MTPA nitrogenous fertiliser, a gas pipeline and jetty projects, targeted to be completed in 2015.
"The fertiliser plant will be located within the confines of the existing site measuring 361 hectares and will occupy approximately 38 hectares. The main project components involve 2,300 MTPD ammonia plant, 4,000 MTPD urea plant, 4,000 MTPD urea granulation plant with associated offsite and utilities," Mundra added.
To sensitise the public on its fertiliser brand, the MD said IEPL had commenced the importation of fertiliser branded in the name of Indorama which was making steady entry into the Nigerian market.
While appealing to the Federal Government for tax exemption, he suggested that the tax regime in Nigeria should be based on the quantum of investment made by
– The Punch