18 March 2015, News Wires – Oil and gas companies operating in the UK North Sea are on tenterhooks amid hopes Chancellor George Osborne will announce later on Wednesday a series of tax reforms to signal the struggling basin is open for business.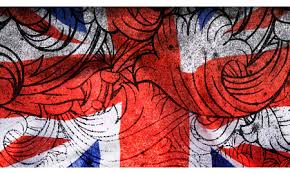 Osborne will deliver his Budget to Parliament at 12:30pm local time.
Following the release of a consultation on 23 January, Osborne is expected to unveil an investment allowance to cut the effective tax take on new offshore oil and gas projects to between 45% and 50% to stimulate development of new fields.
Operators are also hoping for a further reduction the supplementary charge on oil gas production – paid in addition to corporation tax – which was cut by an initial two percentage points to 30% in December after being increased by 12% without warning four years ago, creating an industry outcry.
"The industry really wants to see a statement of intent that government is committed to sorting out the tax system," said Julian Small, global head of oil and gas at consultancy Deloitte.
"Given the current environment and investment levels we have at the moment, some changes need to be announced today. But what is also crucial is the message the Budget signals in terms of future changes and consultation. It will be vital for the sector."
The UK governing Conservative-Liberal coalition kicked off an in-depth review of the North Sea fiscal regime last year amid concerns exploration and production in the mature North Sea was struggling to cope with increases in operating costs and the low oil price.
Osborne announced initial reforms at the Autumn Statement in December, which included an extension in the ring fence expenditure supplement from six to 10 years, a new cluster area allowance to support investment in marginal high-pressure high-temperature projects, as well as the supplementary charge cut.
He has since hinted he is likely to go further in today's Budget speech, his last before a UK general election in May, saying the government is committed to ensuring the UK remains an attractive place to invest.
The government is meanwhile implementing the recommendations in former Wood Group chairman Ian Wood's review of the regulatory system, including the establishment of a new regulator, the Oil & Gas Authority.
Wood has said today's Budget will be a "watershed" for the sector.
– Upstream