07 April 2015, Lagos – The Independent Petroleum Marketers Association of Nigeria (lPMAN) has congratulated the President-elect, General Muhammed Buhari over election success, and lauded President Goodluck Jonathan for demonstrating maturity and statesmanship.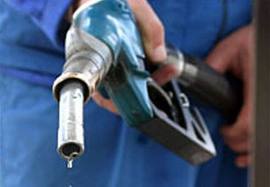 National President of IPMAN, Mr. Chinedu Okoronkwo, who gave the commendation during an interaction with journalist in Abuja, also tasked Buhari to ensure the continuous availability of petroleum products across the country.
Okoronkwo urged other African countries to emulate Nigeria's electoral process put in place for the 2015 general elections, which was widely commended by the international community.
He said the results of the presidential election had shown that the country's democracy was on course.
"I want to call on other African countries to take a cue from Nigeria's electoral process that set a platform for our Presidential, House of Representatives and Senatorial elections, which held on March 28. Let me also seize this opportunity to congratulate Nigerians and Nigeria on the outcome of the elections. I am particularly highly elated over the outcome of the election and the process put in place by the head of the commission, Prof. Attahiru Jega.
"I want to say that the election has been adjudged by both the local and international observers as being highly transparent, credible, free and fair, which is what we all have been clamouring for," he said.
Okoronkwo said Buhari should begin work to rectify what he described as the dilapidated system.
"I am sure that I am speaking the minds of all Nigerians in this regard. He must ensure that the entire system is fundamentally restructured, with special emphasis on the socio-economic and political terrain.
"As a man with proven integrity, we expect him to bring the desired change Nigeria has been yearning for," he said.
According to him, Buhari is a man of discipline from his antecedents.
Okoronkwo tasked Buhari to ensure that the high rate of corruption in the country is reduced.
He was optimistic that the conduct of free and fair elections would be sustained in the country.
– This Day