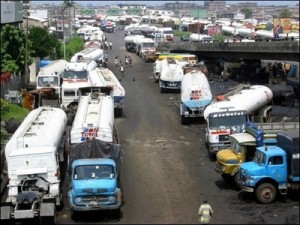 Yemie Adeoye 11 April 2014, Sweetcrude, Lagos –  The Independent Petroleum Marketers Association of Nigeria (IPMAN) has charged members to focus on growing the nation's downstream petroleum sub-sector.
IPMAN said this has become imperative following global challenges and the dynamics of the sector.
The association's new directive to its members was contained in a communiqués issued after their National Executives Council (NEC) meeting held on Thursday in Lagos.
Alhaji Danladi Pasali, Special Assistant on Media to the IPMAN National President, who signed the communique, said that the members need to focus on how to improve the socioeconomic growth than creating national disorder.
According to him, "we urged members to embrace peace and unity among one another to move the association forward towards achieving the best desired."
Pasali said that the current administration will ensure credible transition of new members in the near future.
He pledged the association's commitment towards a credible election, while assuring that IPMAN would ensure effective distribution of petroleum product across the country.
The media adviser said that that IPMAN leadership has appealed to warring members to be law abiding in the interest of national development.
"We are appealing to all our members to be law abiding, prepare for the upcoming elections which will soon be conducted for eligible candidates who wish to vie for any office at the national, zonal and depots position as the case may be.
"We also appeal to our members to carry on with their legal and normal businesses without the fear of anything in order to fulfil  association's primary objective of supplying petroleum products throughout the country," he said.
He stated further that the tenure of Alhaji Aminu Abdulkadri led national executive will terminate on 27 May 2014.
Pasali said that the Federal High Court judgment in Port Harcourt, nullifying the Abdulkadri executive has been appealed.
"It is true that Abdulkadri handed over the leadership to his vice-president Chinedu Okoronkwo on January 14, when he was proceeding on leave for medical treatment just before one of the members, Obasi Lawson instituted a suit in Port Harcourt.
"There is a court order restraining Lawson and his cohorts from interfering with Aminu Abdulkari led IPMAN national executives.
"He failed to apply the supreme court order, only for him to go to another lower court for his installation as the association president," he said.
Pasali , however, assured that there is no crisis in IPMAN family and he will not allow illegality and those who feels they are above the association to disrupt the process.
"IPMAN will ensure free and credible election when the election process is drawn.
"The legitimacy of the National President of IPMAN would be better enhanced when the voice and votes of members count," Pasali said.
He said that the leadership of IPMAN played a vital role in ensuring stability in petroleum product distribution across the country and that the interest and welfare of members would be best protected under one united and indivisible association.