17 January 2015, Lagos – The Independent Petroleum Marketers Association of Nigeria (IPMAN) on Thursday urged the Federal Government to eliminate the existence of fake and low quality lubricants because of their negative impact on the nation.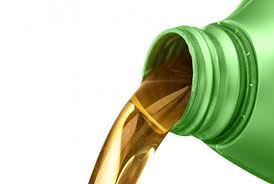 Mr Mike Osatuyi, Operations Director of the association, gave the advice in an interview with Newsmen in Lagos.
Osatuyi said there were many fake and low quality lubricants in the country, adding that some of them were locally produced and imported with no known address or manufacturers.
He said that a laboratory analysis on some of the lubricants showed they were not produced based on specified or approved mix of additives.
The IPMAN boss said that such lubricants constituted serious sources of damage to automobiles, generators and other appliances.
Osatuyi also said that fake lubricants had flooded the domestic market to the extent that unsuspected buyers prefered the substandard lubricants to high quality products, apparently because of their relative cheap prices.
"The proliferation of the fake and low quality products constituted a serious disincentive to investors who have already invested in the local production of lubricants in the nation," he said.
He also urged government to ensure that fake lubricants were eliminated from the domestic market, to encourag local lubricants entrepreneurs.
IPMAN operations director advised government to impose higher tariff regime for imported lubricants, to protect local producers as well as remain competitive in the market.