23 January 2015, News Wires – Iran has delayed until later in the year a widely anticipated London conference during which it would unveil new oil and gas investment opportunities, according to a report.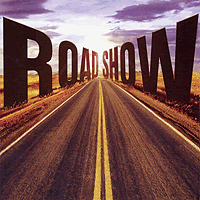 The roadshow, which was due to be held on 23-25 February, has been delayed twice before, a move apparently aimed at giving time for sanctions on the country's oil sector to be lifted, Reuters reported.
Tehran wants Western oil companies to revive its giant, ageing oilfields and to develop new oil and gas projects; Iran has been preparing a new investment model for oil contracts as part of its drive to win back Western business.
The Opec producer is in talks with six Western powers to reach a deal to limit Tehran's nuclear programme, a move that could end sanctions on oil investment and trade with Iran.
The deadline to reach a deal was extended by seven months to June after the parties failed to reach a comprehensive agreement by the self-imposed deadline of 24 November last year.
One source told Reuters that the upcoming conference was delayed until November.
"They have not given a specific reason. What they said is they are still working on the contract," the source told the news wire.
Another source familiar with the matter said the summit was delayed until later in the year, adding that it might be premature to hold the conference now given the ongoing nuclear negotiations and uncertainties in the global oil market.
Iranian officials were not immediately available to comment, Reuters said.
Western sanctions imposed in 2012 on Iran for its nuclear programme have choked Tehran's oil production and cost it billions in revenues. Output is down 1 million barrels per day since the start of 2012 to 2.7 million bpd.
Top Iranian officials say the country can raise production to 4 million bpd within six months of sanctions being lifted. Western experts are more conservative, saying 3 million to 3.5 million bpd is more likely.
Iranian Oil Minister Bijan Zanganeh met with Western oil executives at Opec's previous meetings in Vienna, including Shell, Italy's Eni and Austrian oil and gas group OMV.
Eni, Shell, and Total have already developed some of Iran's oilfields.
– Reuters