…Blames Trump for rising prices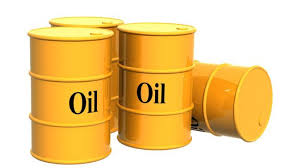 OpeOluwani Akintayo, with agency reports
 08 July 2018, Sweetcrude, Lagos — Iran's OPEC governor, Hossein Kazempour Ardebili, has forecasts oil hitting $100 per barrel soon, saying President of the United States, Donald Trump should be blamed.
In a live interview with Reuters, Mr. Kazempour said oil will soon cost $100 per barrel due to supply disruptions caused by President Trump, warning that expectations that Saudi Arabia and Russia would help bring down prices were in vain.
Trump again accused the Organisation of the Petroleum Exporting Countries of driving fuel prices higher during the week and urged U.S. allies such as Saudi Arabia to pump more if they wanted Washington to continue protecting them against their top enemy, Iran.
Iran, OPEC's third-largest producer, is facing U.S. sanctions on its oil exports that are prompting some buyers to cut purchases.
Trump "should have expected" when blocking Iran's access to the global markets that it would end up as "hostage (to) Saudi Arabia and Russia", who he said had little interest in bringing down prices.
"The responsibility of paying unnecessary prices for oil by all consumers of the whole world, especially in U.S. gas stations, is solely upon your (Trump's) shoulders and the price of over $100 per barrel is yet to come," Kazempour said.
In a tweet on Saturday, Trump said Saudi Arabia had agreed to increase oil output by up to 2 million barrels, an assertion the White House rowed back on in a subsequent statement.
The Republican president has lashed out at OPEC in recent weeks. Rising gasoline prices could create a political headache for Trump before November mid-term congressional elections by offsetting Republican claims that his tax cuts and rollbacks of federal regulations have helped boost the U.S. economy.
The leader of Saudi Arabia, OPEC's biggest member, has assured Trump that the country can raise oil production if needed and that the country has 2 million barrels per day of spare capacity that could be deployed to help cool oil prices to compensate for falling output in Venezuela and Iran.
Trump has been complaining about OPEC at the same time that Washington is piling pressure on its European allies to stop buying Iranian oil.
Iran has threatened to block oil exports through a key Gulf waterway in retaliation against any hostile U.S. action.
"We are neighbors and will remain so, we know we can and we must live together. No one wants you (Trump) to protect anybody… You are fighting with everybody, Sir since you came to office", Kazempour said.