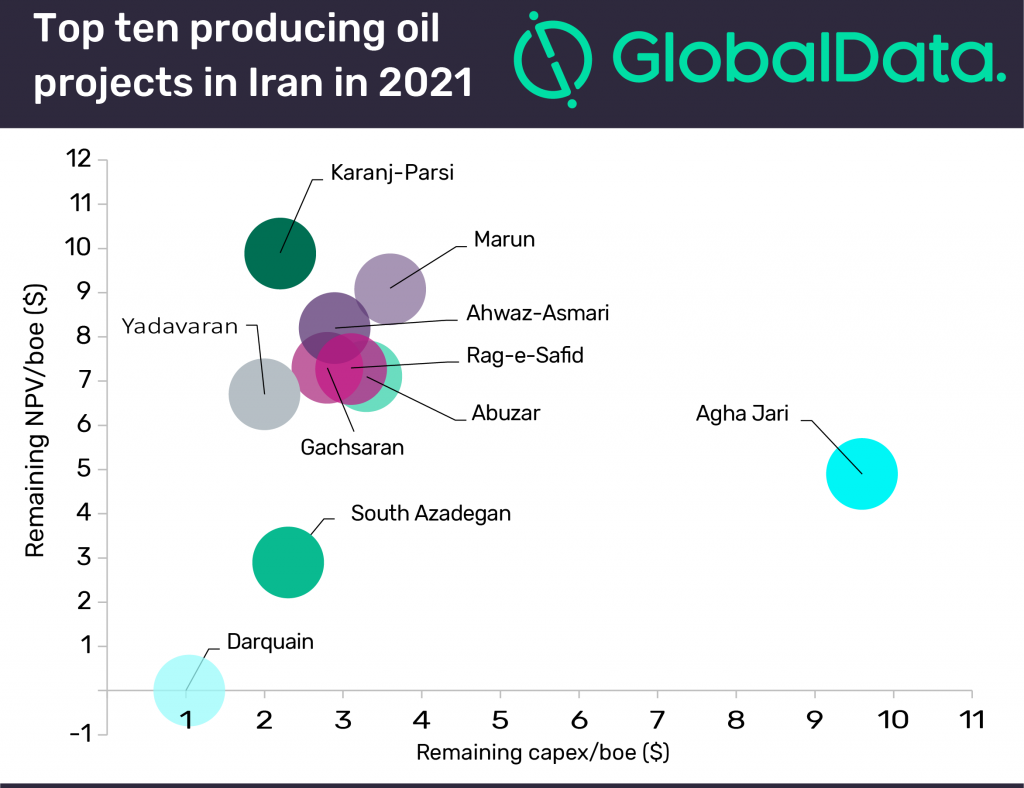 06 April 2018, Sweetcrude, Lagos — Analysis of crude oil production in Iran shows that approximately $21bn in capital expenditure (CapEx) will be spent by Iran on oil projects between 2018 and 2021, to ensure that production grows to around 4.9 million barrel per day (mmbd) in 2021, according to GlobalData, a leading data, and analytics company.
The region will have 66 fields producing liquid hydrocarbons by 2021, of which 38 are conventional and 9 are heavy oil fields, while 19 are gas fields producing condensate.
Iran is expected to spend $13.1bn as CapEx on conventional oil and $7.9bn on heavy oil projects during 2018 to 2021, with spending peaking in 2019 at $5.7bn. Average full cycle CapEx per barrel of oil equivalent for Iran's oil projects is $3.6. Onshore projects have an average full cycle CapEx of $3.0 per barrel of oil equivalent, while shallow water projects have an average of $5.3 per barrel of oil equivalent in full cycle CapEx.
The average development break-even price for oil projects in Iran is about $27.6 per barrel. Shallow water projects require an oil price of $35.4 per barrel to break even, while the onshore projects have a development break-even oil price of $25.5 per barrel.