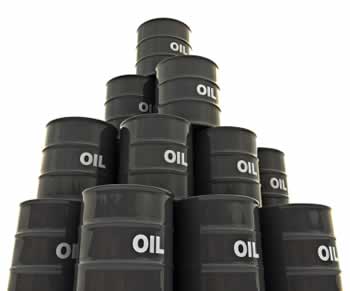 13 July 2018, New Delhi — In a historic development, Iraq toppled Saudi Arabia to become the largest crude oil supplier for India, the world's fastest-growing oil consumer, last financial year (2017-18). Iraq's rise in supply — with crucial ramifications for India's crude mix — is mainly attributed to Indian refiners' growing hunger for heavier grades of crude and Saudi Arabia's decision to over-confirm on output cuts decided in the January 2017 OPEC meet.
Fresh data sourced from Director General of Commercial Intelligence and Statistics (DGCIS), an arm of the commerce ministry, showed India imported 220 million tonne (MT) crude oil last financial year, 3 per cent more than 214 MT imported in the previous fiscal (2016-17). In value terms, the country's crude oil imports rose 25 per cent to $87.8 bn in 2017-18.
Oil imports from Iraq jumped 21 per cent to 45.74 MT in 2017-2018 from 37.75 MT imported in 2016-17. In value terms, India imported $17,544 million worth of crude oil from Iraq last financial year, a huge 51 per cent increase over $11,617 million worth of crude imported from that nation in the previous fiscal.
"This is the first time that Iraq has overtaken Saudi Arabia as the largest crude oil supplier to India. Iraq has been steadily ramping up its production and exports in the last five years and has been seeking to aggressively increase market share in the global oil market. As part of this strategy, the nation also tends to give higher discounts than comparable crudes, which works out well for the Indian refiners," said K Ravichandran, Senior Vice-President at research and rating agency ICRA.
Saudi Arabia, the OPEC's largest crude oil producer, which has traditionally been the largest supplier of crude to India, slipped to second place mainly because of over-confirming on production cuts decided by OPEC in January 2017 to rein in output and prop up global prices.
India imported around 36 MT crude oil from Saudi Arabia in 2017-2018, an 8 per cent drop over 39 MT imported in the previous financial year. In value terms, India imported $15,263 million worth of crude oil from Saudi Arabia last fiscal, a growth of 12 per cent as compared to $13,674 million imported in 2016-2017, due to increase in international crude oil prices.
"This is mainly because of voluntary cutback in production by Saudi Arabia and increased availability of heavy grades of crude from Iraq, at a higher discount over comparable crudes, which are beneficial for complex refineries. With the steady progress in the complexity level of Indian refiners, demand for heavy crudes has been on the rise in India, which Iraq has been able to capitalise on," Ravichandran said.
Iran, which had increased output and export of crude oil after the lifting of economic sanctions in 2016, overtook Venezuela to become the third-largest oil supplier to India in 2016-2017. Iran retained its spot as the third-largest supplier to India in 2017-2018, too.
However, Iranian crude supplies to India fell by over 16 per cent to 23 MT in financial year 2017-2018, as compared to an all-time high volume of 27.14 MT exported to India in the previous fiscal.
The drop in import of Iranian crude for financial year 2017-2018, as compared to the preceding financial year was mainly due to government-owned Oil refiners reducing imports from the nation in protest against the Farzad – B gas-field row.
India imported crude oil worth $8,979 million from Iran in 2017-2018, increasing marginally over previous fiscal's $8,908 million imports because of increased global crude oil prices.
India's region-wise crude oil import data for the past five years shows Middle-East countries have increased their market share while the share of Africa and South America has decreased during the period. The share of Middle-East nations increased to 64 per cent in 2017-2018 from 61 per cent in financial year 2013-2014. African countries witnessed their market share falling slightly to 15 per cent last financial year as compared to 16 per cent in 2013-2014.
Similarly, South American countries' market share of crude oil supplied to India fell to 10 per cent in 2017-2018 as compared to 17 per cent five years ago, mainly due to a rapid decline in Venezuela's crude oil production. The three regions – Middle-East, Africa and South America – together account for nearly 90 per cent of India's crude oil imports.