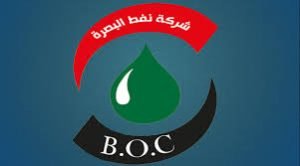 30 November 2018, News Wires — Output from Iraq's Basra Gas Company (BGC) is expected to reach 1,050 million standard cubic feet per day (mcf/d) by the end of 2018, an increase of 150 million mcf/d from current levels, the oil ministry said in a statement on Thursday.
Iraq's gas development plans have long focused on BGC, a $17 billion joint venture between Royal Dutch Shell, state-run South Gas Company and Mitsubishi. 
The Basra gas project is seeking to reach a targeted level of capturing and processing 2,000 mcf/d, the statement said.
The project was designed to aggregate gas from fields in the south including West Qurna 1, operated by Exxon Mobil Corp, Zubair, operated by Italy's Eni, and Rumaila, developed by BP.
To boost power generation, a deal has been reached with the electricity ministry to allow General Electric and Siemens to install liquefied natural gas-operated mobile power units at some small southern fields, Iraq's deputy oil minister told the al-Sabah state newspaper.
The mobile power units will help Iraq process gas from small fields that could reach up to 15 (mcf/d) to feed the country's power grid, Hamid al-Zobaie said.
In October 21, Iraq signed agreements with General Electric and Siemens to develop the country's power infrastructure.
Zobaie did not elaborate on when the work could start to install the mobile power units or give any details on the small southern fields.
Iraq relies heavily on Iranian gas to feed its power stations.
The United States said earlier this month that Iraq can continue to import natural gas and energy supplies from Iran for a period of 45 days, as long as Iraq does not pay Iran in U.S. dollars. U.S. sanctions on Tehran's oil sector took effect on Nov. 5.
Iraqi government officials said last month it will not be possible to stop imports of Iranian gas for now and the government needed more time to find an alternative source.
"The mobile power units will help cut Iranian electricity imports but not to stop it. Iraq will remain dependent on Iranian electricity for at least two more years," said a senior government official and a member of Iraq's ministerial energy committee.