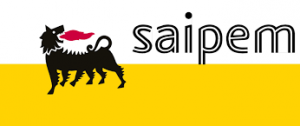 20 September 2018, News Wires — A court has found Italian oil services group Saipem and a former CEO guilty of corruption in a long-running trial over bribes in Algeria, but it acquitted oil major Eni.
In a court ruling on Wednesday, Milan judges sentenced one-time Saipem CEO Pietro Tali to four years and nine months in prison and seized 197.9 million euros ($231 million) from Saipem. The company was also fined 400,000 euros.
Tali and Saipem have always denied any wrongdoing.
In its ruling, the court acquitted Eni, its former CEO Paolo Scaroni and its current upstream head Antonio Vella.
Under Italian law, companies are responsible for the actions of their managers and can be fined if found guilty.
The long-running case revolves around allegations Saipem paid intermediaries about 198 million euros to secure contracts worth 8 billion euros with Algeria's state-owned Sonatrach.
Saipem is jointly controlled by Eni and state lender Cassa Depositi e Prestiti. When Scaroni was Eni CEO it was 43 percent owned by the Italian energy major.
The case covers the period 2007 to 2010.
In its ruling the court, turned down requests from Sonatrach and the Italian tax agency for compensation.