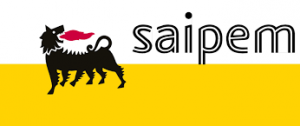 Milan — Italian engineering group Maire Tecnimont said it was not part of any plan to tie up with struggling Saipem as top shareholders in the troubled energy services company scramble to find options for a rescue.
The idea of combining Maire Tecnimont and Saipem first emerged several years ago and resurfaced this week when shares in energy services group Saipem plunged to their lowest level since 1992 after a shock profit warning.
Sources said top management at state lender Cassa Depositi and Prestiti (CDP) had looked again at the plan, aimed to create a national engineering champion, but cautioned it was complex and would require time.
In a statement on Thursday Maire Tecnimont said "it is not part of any project of integration with Saipem."
Saipem stunned the market this week saying it would report a 2021 loss of over one-third of the company's equity, which under Italian law would oblige it to ask shareholders to accept measures to offset the losses.
The company, controlled by energy group Eni and CDP, added that it might need additional funding.
Saipem's main shareholders are reviewing a range of options that could include a capital increase of more than a billion euros and a debt rescheduling package.
But a source close to the matter said on Thursday that Eni and CDP expected Saipem to overhaul its business structure before talks start on rescue packages.
The companies declined to comment.
Saipem, which was forced into a 3.5 billion euro ($4 billion) cash call in 2016 after a series of profit warnings, is working with Rothschild on a restructuring plan, a person familiar with the matter said.
Chief Executive Francesco Caio, who took the helm last May after three years as chairman, overhauled the business model last October, splitting the group into four business areas to tackle the demands of the energy transition.
On Thursday some Italian newspapers said Eni and CDP were mulling picking a new chief financial officer and chief business officer to support Caio to manage the company's turnaround.
Saipem, a market leader in subsea exploration and production with 32,000 staff worldwide, has been looking to develop new lines of business to meet an increasing customer focus on green technologies.
Saipem shares ended down 6.4%.
($1 = 0.8756 euros)
Reuters (Reporting by Stephen Jewkes; Additional reporting by Federico Maccioni; Editing by Keith Weir and Lisa Shumaker)
Follow us on twitter