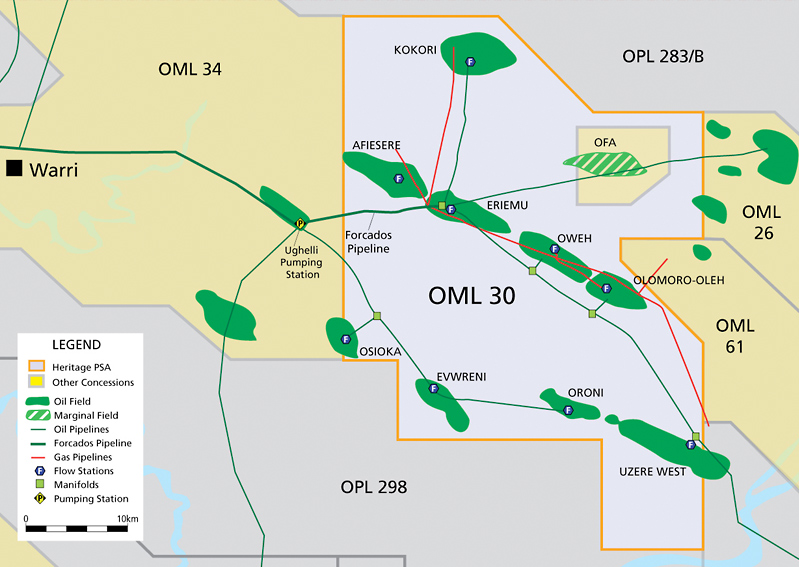 Lucky Omas
17 November 2018, Sweetcrude, Warri, Delta State — Two factions of the Ijaw Youth Council, IYC, have been locked in a battle over Ocean Marine with the Eric Omare led group drumming support for it to operate the pipeline security job in the 111 host communities of OML 30.
Omare in a statement made available to newsmen and signed by some other youth presidents said Ocean Marine should be allowed to operate the surveillance, adding that it is a firm owned by a Niger Deltan.
He dismissed those who protested against the firm recently at Asaba, Delta state as fake militants who were hired for such purpose.
"And for the records, Ocean Marine Service is also an indigenous company owned by a Niger Deltan and is managed by Deltans and other Niger Deltans. The company has of course proven to be efficient in deploying community people in their operations. In actual fact, we the youth leaders of Delta State had commended the community engagement strategy of Ocean Marine Services in the execution of such job in the past because of their community-driven approach to oil facility security.
We call on the relevant authorities especially the Delta State Government and Federal Government to completely disregard the sponsored youths and fake ex-militants. It is important to state that no ex-militant or community youth leaders participated in the protest. It is just a fake claim to mislead the general public to take them seriously." he said.
Youth presidents who signed the statement were that of Isoko National Youth Assembly, Ovie Umuakpo, Itsekiri National Youth Council, M.r Agbateyinro Weyinmi, Urhobo Youth council, Festus Oviesiri, President Ndokwa National Youth movement , Onwubolu Benjamin and M.r Eric Omare of Ijaw Youth council, IYC.
Meantime, spokesman of the other faction of IYC, M.r Daniel Dasimaka and the Legal Adviser , Iyegbata Ayebakuro in a counter statement kicked against Ocean Marine operating the surveillance job.
The statement called on Ocean Marine to stop alleged move for the job.
"To this end, it is the opinion of the IYC that no genuine Niger Delta person or group should do anything to hurt the interest of the people of the region and in this instance, the hard-working youths and ex-agitators from the OML 30 communities in Delta state. This message is directed to Ocean Marine to back off from seizing the pipeline security job from the current operators. We will not be used to validate the oppression of our brothers.
The Ijaw Youths Council (IYC) Worldwide (being the champion of self-sufficiency of the peoples of the Niger Delta) will not be party to any agenda aimed at undoing our people and conning them out of the opportunities and natural advantage that accrue them", it read in parts