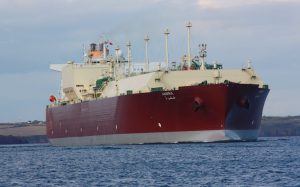 11 July 2018, News Wires — The average price for spot liquefied natural gas (LNG) cargoes imported into Japan, contracted in the month of June, have rebounded after a drop in May, LNG World News reports
Data released by Japan's Ministry of Economy, Trade and Industry shows the average base price of spot LNG cargoes imported into Japan, that have been contracted in June was at $9.3 per mmBtu, up from $8.2 per mmBtu in May.
For comparison, METI does not have contract-based price data for June 2017 as there were not enough cargoes contracted during the month.
In terms of prices of the LNG cargoes arriving into Japan in June, the price stood at 8.9 per mmBtu, up from $7.9 mmBtu in May 2018.
Compared to the arrival-based price recorded in June 2017, of $5.6 per mmBtu, the June 2018 figure represents a 58.9 percent increase.
Only spot LNG cargoes are taken into account in this assessments, excluding short, medium and long-term contract cargoes, as well as those linked to a particular price index.