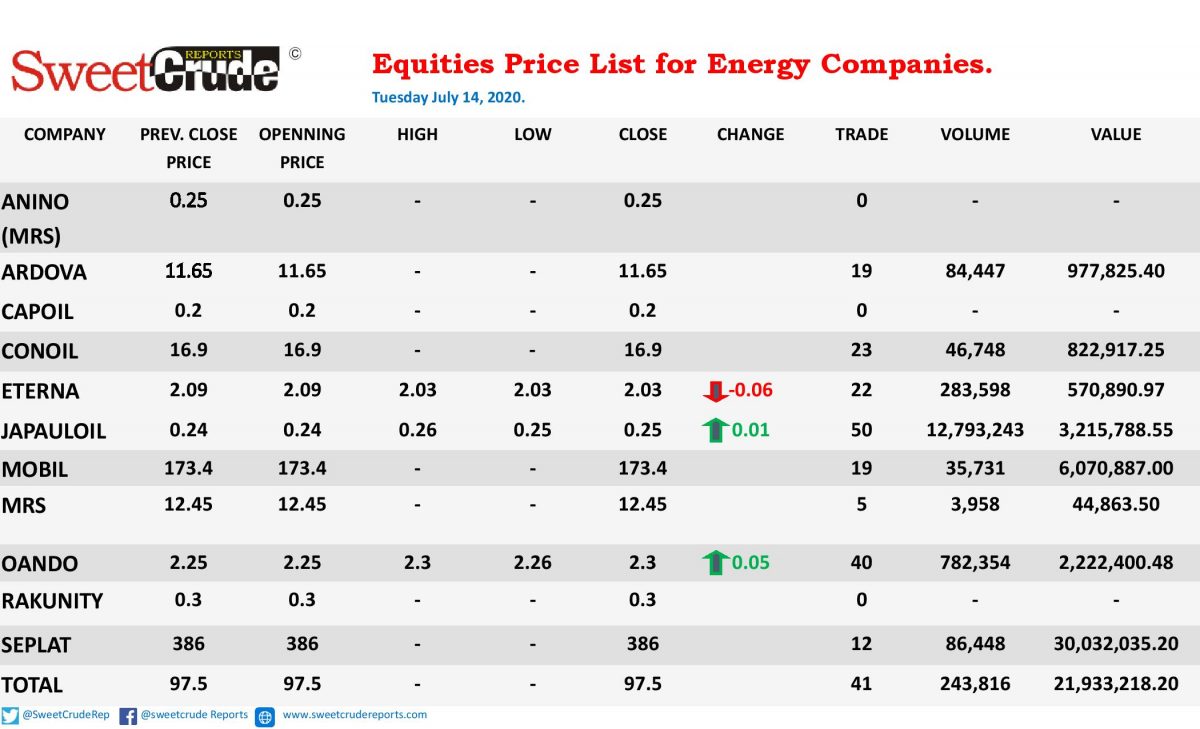 Lagos — Tuesday's trading activity on the floor of Nigerian Stock Exchange for energy companies ended with three active traders as Japaul maintains lead while Eterna recorded loses.
Japaul opened trading activities with N0.24 but closed with N0.25 in 50 trade deals, 12,793,243 volumes valued at 3,215,788.55.
Eterna kicked off trading with N2.09 but closed with N2.03 in 22 trade deals, 283,598 volumes valued at 570,890.97.
Oando however remained unchanged as it opened and closed with N2.3 in 43 trade deals, 970,406 volumes valued at 2,222,400.48.
Top Gainer
Japaul: 0.01
Top Loser
Eterna: -0.06