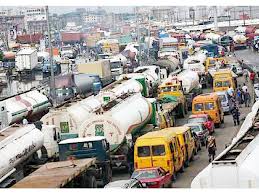 02 November 2012, Sweetcrude, PORT HARCOURT – THE Joint Military Task Force, JTF, operating in the Niger Delta has set free two trucks suspected to be transporting illegal diesel along the Imo River in Rivers State.
The action was carried out by Sector Two command of the JTF, which comprises Rivers and Bayelsa States under the command of Brig.-Gen Tukur Buratai, commander, 2 brigade of the Army, Port Harcourt.
The Media Operation Staff Officer II of the task force, Yenagoa, Lt. Commander Ayi Bassey, made the announcement during the release of the two trucks in Port Harcourt on Thursday.
Bassey told newsmen that the two trucks were arrested with 66, 000 litres of diesel on June 20 along Imo River beach in the state.
"This two trucks were impounded for conveying petroleum products suspected to be AGO (diesel) of about 66,000 litres along Imo River in June.
"Investigation was carried out by the Joint Task Force headquarters and it was discovered that those trucks were actually conveying products that were gotten from a legal and well-known oil marketing group here in Rivers state.
"We are here to handover those trucks back to their owners for them to continue with their legal business."
On why it took the JTF five months to investigate the case, Bassey said the JTF was constrained by the lack of a proper database to fast-track investigation.
Bassey warned illegal oil bunkers and marketers against illegal acts, saying the JTF would not stop until it rid the region of oil theft.
He called on the public to report anyone involved in oil theft and illegal refining of crude oil to security agencies in the state.
Mr Hyginus Okonkwo, chairman of the state Petroleum Tankers Drivers Task Force, decried the delay it took the JTF to investigate the case.
He said it took the JTF five months to substantiate if the products were legally sourced, adding that the delay had impacted negatively on the families of the tanker drivers.