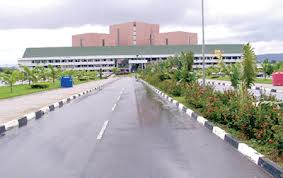 Soni Daniel
04 February 2013, Sweetcrude, Abuja – There have been wild jubilation and confusion in Akwa Ibom State, following the decision by the Bureau for Public Enterprises, BPE, to effect the judgment of the Supreme Court of Nigeria giving the ownership of Aluminium Smelting Company of Nigerian, ALSCON, in Ikot Abasi, to the American group, BFIG.
BPE had, last Tuesday, written to BFIG, asking it to take over the plant in compliance with the apex court's ruling of July 6, 2012, by preparing to pay the stipulated 10 per cent of the $410 million it offered for the purchase of the plant in 2006 as soon as the Share Purchase Agreement is signed by both parties.
It was learnt that Nigerian workers at the plant had been jubilating since they learnt of the transfer of ownership of the beleaguered plant to the rightful owner and had asked the government to take necessary steps to complete the process to save the plant from going under.
On the other hand, the BPE letter is said to have hit the RUSAL management below the belt, prompting its top officials to virtually relocate to Abuja to press buttons towards preventing the transfer. A competent source said a very senior officials of RUSAL , who had got wind of the transfer letter before BPE released it to the media last Wednesday, tried to persuade Abuja to stall the release of the letter to BFIG.