*African Eurobonds return about 9% in 2017 vs 7.7% for EM debt
*Moody's downgraded Namibia's credit rating to junk this month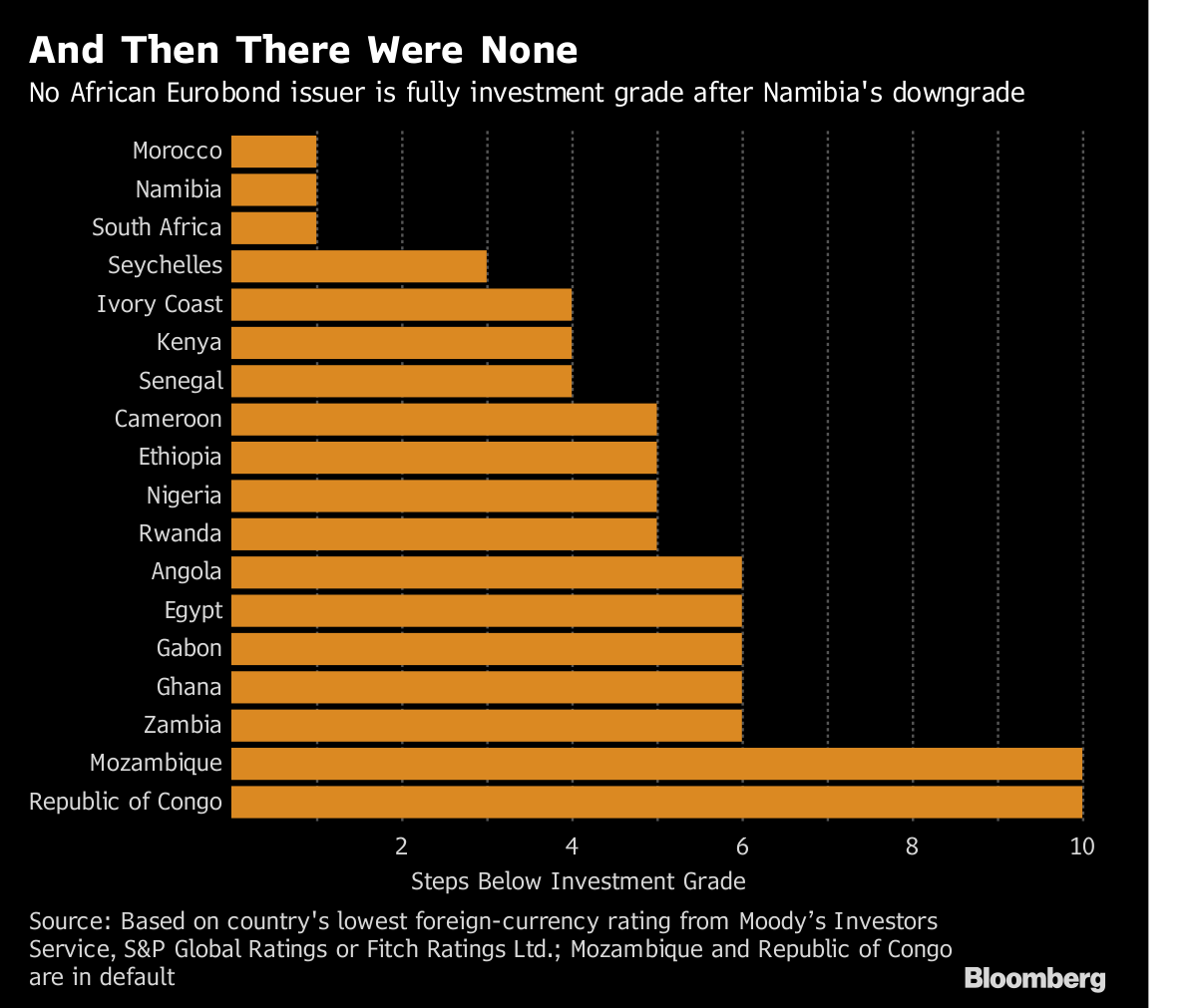 25 August 2017, London — Every African nation that's sold dollar debt now has at least one junk rating, but it would be hard to tell by looking at the bond market.
The average yield on sovereign Eurobonds in Africa has hovered near the lowest level in two years this month, according to a Standard Bank Group Ltd. index, even after Moody's Investors Service cut Namibia to below investment grade on Aug. 11. The world's biggest producer of marine diamonds had been the continent's only dollar-bond issuer without a junk rating.
A low-interest rate environment in the developed world has encouraged investors to look past the problems plaguing African economies, including low commodity prices, dollar shortages in some of them and rising political tension in others.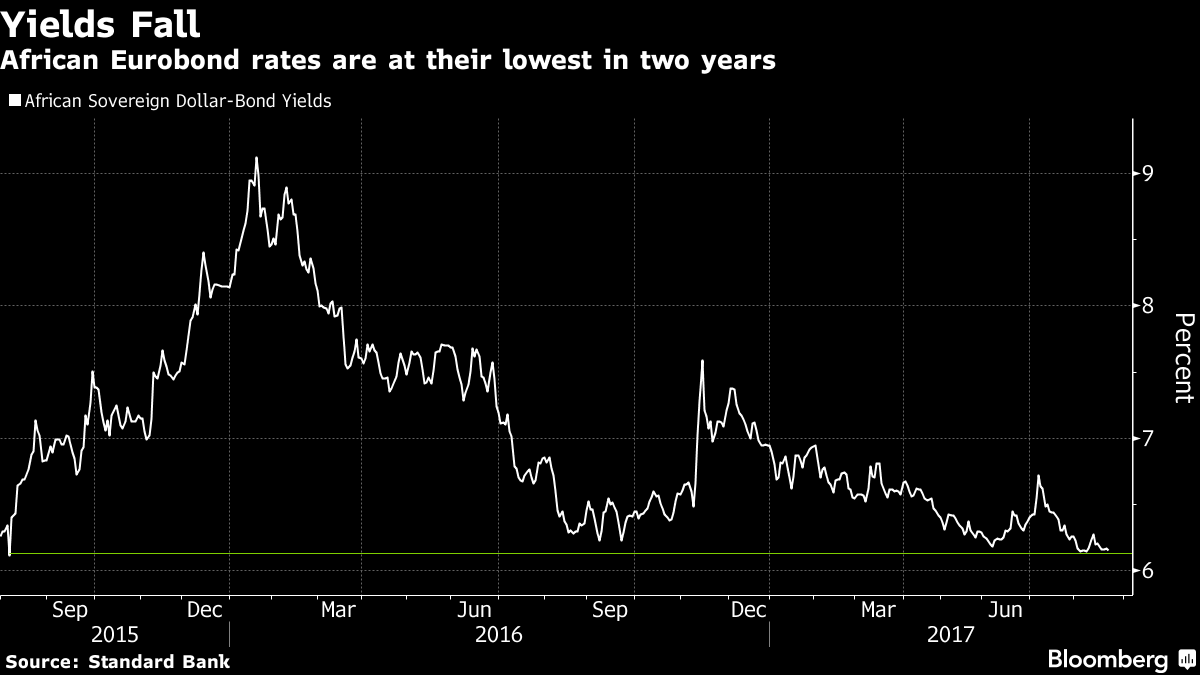 "The dynamics around African Eurobonds are mostly driven by external rather than domestic factors," said Ronak Gopaldas, a Johannesburg-based Africa strategist at FirstRand Ltd.'s Rand Merchant Bank. "Since late 2014, the continent's economic fortunes have declined due to the combination of bad luck and own goals."
Most of the developing world was hit with credit-rating downgrades after the 2014 crash in prices for raw materials, but Africa's problems have lingered longer. Even as commodity-rich nations such as Brazil and Russia see growth return, the continent's two biggest economies — Nigeria and South Africa — are shrinking due to scarcity of foreign-exchange in the former and political uncertainty in the latter, while Mozambique and the Republic of Congo this missed coupon payments this year.
This year alone, countries including Angola, Gabon, South Africa and Tunisia have been downgraded.
But as poorly as many African economies are performing, they're nowhere near as bad as they were in the 1980s, when oil plunged to about $10 a barrel, according to Renaissance Capital's global chief economist, Charles Robertson.
The region "is doing so much better" compared to then, said Robertson, who's based in London. "Despite more countries borrowing from the private sector, there has not been a wave of defaults like we saw among emerging-market countries back in the 1980s."
The continent's Eurobonds have outperformed emerging markets, returning investors about 9 percent in 2017 compared with 7.9 percent for developing nations as a whole.
The average yield for dollar-securities sold by sovereign issuers from the continent fell to 6.14 percent on Aug. 3, the lowest level since 2015, according to Standard Bank's index. It has since risen two basis points to 6.16 percent as of Wednesday. The spread over U.S. Treasuries, at 419 basis points, was also near the lowest in two years.
"All rallies usually come to an end, but predicting the peak is hard," said David Cowan, an Africa economist at New York-based Citigroup Inc.
*Paul Wallace and Adelaide Changole – Bloomberg