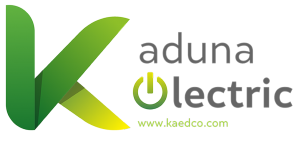 23 March 2018, Sweetcrude, Lagos – In its continuous battle against energy theft, the management of Kaduna Electric has constituted an internal Joint Task Force (JTF) to fight the menace.
Recently, the JTF team visited customers under Kakuri Feeder and discovered 339 meters that have been bypassed.
The team covered Baban Dodo and Zango streets where only 30 customers tendered vending slips ranging from N2,000 and below.
Head, Corporate Communication, Abdulazeez Abdullahi, in a statement, disclosed that the customers involved have been disconnected and issued adequate penalties.
According to Abdullahi, the customers can only be reinstalled upon payment of the full penalties and the meters recertified.
The 339 prepaid meters retrieved, he said, are at present undergoing recertification while awaiting payment by the customers involved.
According to him, the leadership of the Makera Area Office, under which the Kakuri Feeder is, has had series of meetings and customer engagements with the traditional rulers, community leaders and youth leaders before the commencement of the exercise to dissuade customers from engaging in meter bypass.