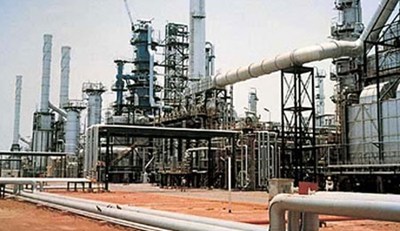 *Salaries gulped N26bn salaries; spent N22m on CSR
Lagos — The woeful financial performance of Kaduna Refining and Petrochemical Company (KRPC) continued in 2020, as the company posted zero revenue and recorded a loss of N55.77 billion in its the 2020 financial year.
According to its 2020 audited financial statement, KRPC had in 2019, posted revenue of N37.269 million, and announced a loss of N65.993 billion.
However, the company recorded other income of N36.06 million in 2020, dropping by 65.52 per cent from N1045.59 million recorded in 2019.
The major drivers of the company's loss, according to financial statement included direct cost and administrative expenses, which stood at N10.479 billion and N17.77 billion, respectively; and 'reversal of Material Revaluation Surplus Actuarial (Expenses)/Benefit on Liability', which stood a N27.538 billion.
Explaining further, the report revealed that the direct cost of Kaduna Refinery comprises depreciation of right of use lease for refinery assets – N5.53 billion; employee benefits – N9.79 billion and other direct cost N685.52 million.
The major expenditure items under administrative expenses include maintenance – N257.857 million; security – N233.73 million; training expenses – N200.81 million; local and international travels N327.26 million; consultancy fees – N59.04 million; licences – N14.63 million; safety consumables and awareness – N11.61 million; and office expenses – N125.789 million.
KRPC said, "For the year 2020, the company did not earn any income through processing fee due to the shutdown of the plants and the ongoing turn around maintenance."
However, despite the shutdown, the company spent N26 billion on staff salaries and emoluments and still performed corporate social responsibilities.
Specifically, the company stated that it made a donation of N2.718 million to charitable organisations, compared to zero donation for the same purpose in 2019.
It added that: "The Company was involved in local community development service. This development service programme was directed to the host community and other surrounding communities. The total amount spent on local community development in 2020 was N22.055 million (2019: Nil)."
Giving a breakdown of staff emoluments for 2020, KRPC disclosed that salaries and wages gulped N7.301 billion, compared with N8.049 billion in 2019; deaths benefits stood at N7.75 million, as against N18.39 million in 2019; while other employee benefits stood at N18.707 billion, compared with N26.457 billion in 2019.
It, however, explained that death benefits represented the money paid to next of kin of employees that died during active service, and burial expenses incurred by the company.