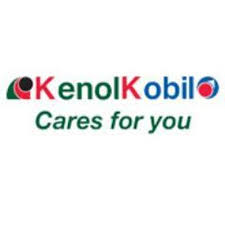 11 November 2018, Nairobi — Listed oil marketer KenolKobil is set to acquire 33 petrol stations in Uganda and Rwanda, marking a return to expansion nearly three years since it scaled down its regional footprint by exiting Tanzania and the Democratic Republic of Congo markets.
The company announced on Wednesday that it is acquiring the retail stations–23 in Uganda and 10 in Rwanda–from Delta Petroleum, but did not disclose the value of the deal.
KenolKobil is itself the subject of a takeover deal by French firm Rubis Energie, which has lodged an offer to buy out the firm's other shareholders at Sh23 per share, which values the company at Sh35.7 billion. Rubis already owns a quarter of the company, having bought the stake in the stock market last month.
"We are back to regional expansion… Uganda and Rwanda is very promising for us. I cannot disclose the transaction value but we are paying in cash generated from our operations," said KenolKobil chief executive officer David Ohana on Wednesday.
By the end of June this year, KenolKobil held cash reserves of Sh3.5 billion, having reported a half-year net profit growth of 16 percent to Sh1.6 billion.
The regional acquisition deal is subject to regulatory approvals in Kenya and in the respective countries where KenolKobil already has a significant presence.
If successful, the oil dealer's footprint in Uganda will increase to 56 petrol stations, and in Rwanda to 61, bringing the company's total retail outlets to 433. Two hundred of the stations are in Kenya, with
*Charles Mwaniki – Nation