16 April 2016, Nairobi – Petrol price has dropped by Sh4.87 a litre and will for the next one month, retail at a six-year low, offering a big relief to motorists.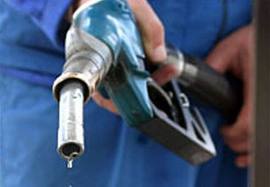 The Energy Regulatory Commission (ERC) on Thursday cut the cost of petrol, mainly used to run private cars, to Sh80.71 a litre from Sh85.58 in Nairobi, the sixth drop in a row in the monthly reviews.
This is lowest petrol price since December 2010 when the regulator started controlling the cost of fuel.
But the price of diesel, used for powering industries, trucks and buses is up Sh0.53 per litre to Sh66.23 in the capital.
Kerosene, mostly used by low-income households for lighting and powering stoves, increased Sh1.81 a litre to Sh43.96.
Fuel prices vary in other parts of the country, depending on the distance from Mombasa port as transport cost is included.
The ERC attributed the variation in the price movements of petrol, diesel and kerosene to different import costs of the commodities.