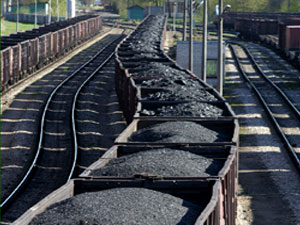 15 August 2013, Nairobi – The full cost of implementing Kenya's Jubilee coalition government's promise of a new railway line has started weighing in on consumers as new taxes take effect.
Latest casualties are motorists, hauliers and low-income households who are set to feel the pinch starting today on higher pump prices for prices. This has been occasioned by the 1.5 per cent Railway Development Levy imposed by the National Treasury in June to raise Sh15 billion for the project.
The Energy Regulatory Commission yesterday said maximum pump prices in Nairobi for the next one month increase by Sh4.44 per litre of kerosene, Sh2.78 per litre of super petrol and Sh1.58 per litre of diesel. Prices have been adjusted countrywide.
"… petroleum products imported into the country and the ones delivered from the Kenya Petroleum Refineries Ltd in the month of July attracted a 1.5 per cent Railway Development Levy which has consequently been factored into the pump price computation," the ERC said in a statement.
The energy regulator also attributed the rise in pump prices to higher landed costs of fuels in July. It also factored in the shilling's loss of value against major currencies, exchanging at a mean of 86.96 to the dollar in July compared to 85.65 in June.
A tonne of kerosene cost eight per cent more in July at $1,017.9 from $942.5 in June. Diesel cost 2.88 per cent more per tonne at $964.85 from $937.8 in June. A tonne of imported super petrol was however a percentage point lower in the period at $1,004.25 from $1,014.4 in June.
Consumers are also reeling from rising food and household costs, with overall inflation rising to a 11-month high of 6.02 per cent in July, after bottoming out at 3.2 per cent last December.
National Treasury secretary Henry Rotich amended the Customs and Excise Act to introduce a railroad levy of 1.5 per cent on all imported goods. This, he said, would raise Sh15 billion to fund the construction of a standard gauge railway line from Mombasa to Kisumu.
"This project … when completed in three years' time, will reduce significantly the cost of freight, thereby saving businesses huge resources," Rotich said in his budget statement.
To deliver 'a 21st century transport and infrastructure system', Uhuru Kenyatta and William Ruto in the run-up to March 4 promised their government would improve the country's rail network by upgrading links between major cities.
"This will include building a new standard gauge railway from Mombasa to Malaba with a branch line to Kisumu in line with the railway master plan. This is aimed at increasing the current freight transport by rail from the current five per cent to at least 50 per cent," the harmonised Jubilee manifesto reads.
– James Waithaka, The Star