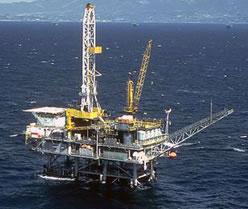 11 June 2013, News Wires – Kosmos Energy has contracted the Atwood ultra-deepwater drillship Atwood Achiever for an exploration programme commencing in Morocco.
The Atwood Achiever is currently under construction at Daewoo Shipbuilding and Marine Engineering (DSME) shipyard in South Korea and should be ready for delivery in June of next year.
Once completed, the Atwood Achiever will be mobilised to its first location in Morocco.
The agreement specifies a base operating rate of approximately $595,000 per day which will be grossed up for all applicable taxes, and a firm duration of three years, exclusive of the mobilisation period from DSME to the first drilling location.
The operating rate for additional geographic locations will be adjusted to account for differences in taxes and operating costs.
This contract adds $652 million in revenue backlog, bringing Atwood's total revenue backlog to approximately $3.9 billion as of June 10, 2013.
Rob Saltiel, Atwood's president and CEO, commented, "We are very pleased to have contracted the Atwood Achiever, our second ultra-deepwater drillship, with Kosmos Energy. Our companies have always worked well together, and the Achiever will provide an excellent platform for delivering safe and reliable drilling services for Kosmos' exploration programme."