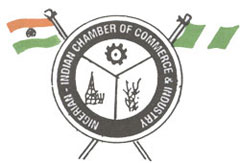 12 September 2014, Lagos – Indian High Commissioner to Nigeria, Rangaiah Ghanashyam has decried the lack of multiple taxation avoidance treaty and investment protection agreement between Nigeria and India.
He made this known while speaking as a guest at the inaugural edition of Diplomat Dialogue Series, a think-tank initiative by the Nigeria Leadership Initiative, NLI in Lagos.
He said that putting such diplomatic trade instruments in place will facilitate increased trade ties between the two countries.
He said since Nigeria established bilateral relations with India in 1958, it has risen to become the largest trading partner with Nigeria yet the relationship is hampered by lack of such basic protection instruments including lack of direct flight from Nigeria to India.
Ghanashyama also disclosed that the volume of trade between India and Nigeria will hit $20 billion, about N3.2 trillion before the end of 2014.He said the volume of trade between the two countries as at 2013 stood at $19.5 billion and that with increase in the volume of trade and deepening bilateral relations with Nigeria in spite of the security challenges in the country, the volume of trade is expected to rise to $20 billion before the end of 2014.
"The last figure for volume of trade between India and Nigeria is $19.5 billion as at between 2013 and April, 2014. And this volume was not influenced by what is happening in certain parts of Nigeria.
In fact those parts of Nigeria which has a bit of a problem now also need some assistance, so we do not have any intention of stopping to interact with them just because they have a problem today.
We will continue to partner with them. In fact our relationship with Nigeria has continued to grow and the trade volume is going to shoot up beyond $20 billion this year," he said.
He expressed confidence that India and Nigeria will continue to collaborate in several sectors to deepen their bilateral ties.
"We can work together and cooperate in several sectors. The most important sectors are power, industry, education, Information Technology and Health. In these sectors, we have standing models where Nigeria can borrow from," he said, adding that Indian and Nigeria have over time enjoyed peculiar relationship not common with other countries.
"This is the only country where you have Indian companies run by Nigerians and Nigerian companies run by Indians. You will not find this kind of relationship with any other country. This is peculiar and characteristic of Nigeria/India relationship," he said.
Also speaking, President, Nigeria-India Chambers of Commerce and Industry, Dr. Umo Itsueli while noting the economic potential of India and Nigeria bilateral ties, said as emerging economies, the two countries need to work together to advance their economies.
"Nigeria and Indian are both emerging economies and if we look at the projection for the next ten to twenty years, you will realise that China, India and Nigeria are projected for astronomical growth.
Even David Cameron mentioned that Nigeria will be one of the top ten economies by 2050. So it is important that we begin to collaborate with countries like India that are placed in similar state with us," he said.
*Jonah Nwopku – Vanguard