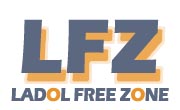 Kunle Kalejaye
09 May 2017, Sweetcrude, Lagos – The Lagos Deep Offshore Logistics, LADOL, has disclosed that it is investing in a 50 megawatts gas fired power plant, which will be built in phases.
The Managing Director, LADOL, Amy Jadesimi, dropped the hint during a tour by a team from the Nigeria Export Processing Zones Authority (NEPZA) to the base.
The power plant will not only boost available generation in the country, which is grossly inadequate to meet local need, but will also be an added boost to capacity development in-country
Jadesimi said: "We are building a 50MW power plant in phases. The first phase is 24MW, which will be ready in about 18 months from now."
On the gas feedstock to fire the gas plant, she said LADOL is in agreement with two gas firms to guarantee the steady supply of liquefied natural gas (LNG) to generate the output.
In addition to the power plant, Jadesimi also revealed that the logistics company is planing to build a new office building for NEPZA, to be located at LADOL, adding that both parties are currently working on the technicalities and expected to take off soon.
"The agency has been in LADOL since 2006, this is just an upgrade of the existing facility," she explained.
The Managing Director, NEPZA, Emmanuel Jimme, who assumed office few weeks ago, explained that the visit marked the beginning of his engagement with stakeholders in the Zone.
He said this will afford his team to rub minds with the operators, to enable it "put in place a machinery that would enable us work in a collaborative manner so that this agency will be supported and assisted by the stakeholders to live up to its mandate and begin service delivery that is required from an agency such as ours."
He also noted that NEPZA has been mandated to make "a paradigm shift in the pursuit of government as far as the industrialisation and effort to develop our country is concerned.
That focus from my clear understanding is that this industrial centre of excellence would need to be supported with government machinery and goodwill. In a short while from now, the Presidency has directed that this Authority manages the immediate creation of six very beautiful industrial centres nationwide."
The LADOL base currently employs about 2,000 workers with target to increase it to 50,000 direct and indirect employments in the next few years.