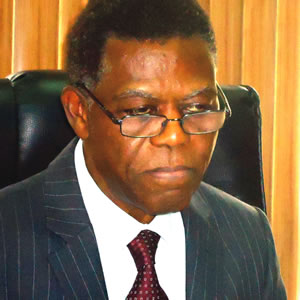 17 March 2013, Lagos – The Lagos State Chamber of Commerce and Industry has called on the Central Bank of Nigeria to ease the monetary policy rate, to stimulate economic growth and job creation.
Mr Goodie Ibru, President of the chamber, made the appeal in a statement released at the weekend.
He said that the bank should focus on easing the monetary policy rate in the next meeting of the Monetary Policy Committee billed to hold from March 18 to 19.
"Monetary Policy Rate has remained unchanged nine consecutive times since October 2011.
"As the Monetary Policy Committee prepares for its next meeting, we hereby outline the need for easing the rate, as sustained monetary tightening negatively impacts the private sector.
"As at March 16, the country's external reserves stood at 48.17 billion dollars. This level of reserve is enough to cover over 11 months of imports, above the critical level of three months.
"The reserves should support stable exchange rate in short-to medium term.
"Favourable oil price, improved foreign capital inflows and lower demand from oil marketers have all contributed to the accreditation of the reserve position.
"Monetary easing at this time is therefore desirable," he said.
Ibru said the headline inflation rate, now a single digit, was also an appropriate condition for the cessation of the tightening cycle of the policy.
Ibru stated that the next focus of the committee should be to ensure a modest beginning of monetary easing since the inflation rate was at a single digit.
According to him, the policy easing would boost the real sector growth and stimulate the economy.
"We expect to see the Liquidity Ratio and the Cash Reserve Requirements adjusted appropriately, to create the conditions that would stimulate growth, boost economic activities and create jobs."(NAN)