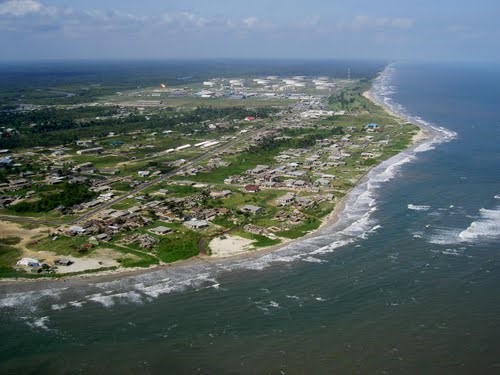 *As Akeredolu pledges support for seafarers
Lagos — Two littoral states, Lagos and Ondo, have concluded plans to take advantage of their nearness to sea to grow their economies.
Speaking at the just concluded 2021 Mission to Seafarers symposium themed, "Maritime Development and Development of Nigeria- Connecting our Heritage", Governors of both states who were represented by their respective Commissioners of Transportation, agreed that the maritime industry without seafarers is as good as not having an industry at all.
Governor Babajide Sanwo-Olu of Lagos said that the aquatic potentials available in Lagos exposed the state to inter-continental trade and has contributed in making it the cosmopolitan city that attracts people and trade from across the world.
He said: "There is the urgent need for us as a government to address the needs and challenges of developing a virile maritime sector that will boost socio-economic growth and development for the benefit of our people and regional integration of countries that are landlocked.
"The maritime industry is a veritable wealth generation and job creation platform which has continued to benefit many people including seafarers, merchant vessel operators, ship chandlers, import and export cargo brokers among many other available and emerging opportunities."
Similarly, Governor Rotimi Akeredolu of Ondo State said that his administration is leaving no stone unturned to ensure that the Deep Sea Port in Ilaje Local Government Area of the State is established.
He explained that on a regular basis, the government meet with stakeholders to facilitate the take off of the port.
He stated: "Going forward, I want to assure you that Ondo State, as government willing to take lead role in maritime business, will give the needed support to the Mission to Seafarers and other stakeholders in the maritime industry."