…Warns against retrenchment of indigenous employees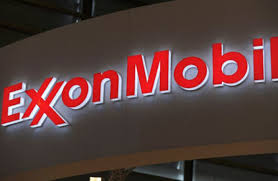 Mkpoikana Udoma
Port Harcourt –– Akwa Ibom State Government has been urged to distance itself from COVID-19 palliatives donated by Exxonmobil Producing Unlimited until the oil firm learn to respect agreements, keep promises and show respect to the host communities where they explore and exploit oil in the state.
The member representing Eket/Esit-Eket/Onna/Ibeno constituency in the House of Representatives, Hon. Pat Ifon, said this while reacting to the 100bags of rice and noodles, donated by the oil multinational as palliatives to the four local government areas of Eket, Esit-Eket, Onna and Ibeno, where the company operates.
The lawmaker who described ExxonMobil palliatives as tokenism, regretted that the oil firm was exploiting the people of the area, with no plans of bettering their lives and bringing development to the area.
Ifon wondered why a multinational like Exxonmobil will spend $250,000 for just Houston in USA, for palliatives to cushion the effects of COVID-19 pandemic, and spend a paltry $50,000 for the same palliatives in Akwa Ibom State, where they exploit the most of gas and oil.
He expressed dissatisfaction over ExxonMobil's approach to issues bothering the core oil producing communities, and the state at large.
According to him, "ExxonMobil's action of spending $250,000 for Houston and $50,000 in Akwa Ibom for palliatives is the continuation of disrespect to our people who they have continuously held in contempt.
"It is the same template of deceit with which Exxonmobil had lied to the people and government of Akwa Ibom State, of investing N13billion, which would include the Technical Skills Acquisition Facility at the Technical College, Mkpat Enin Local Government Area, a Trauma Centre at the University of Uyo Teaching Hospital, and an Engineering Faculty Complex at the University of Uyo."
"Monday, 11th, May 2020 would be exactly three years when they (ExxonMobil) in great fanfare deceived the Executive Governor of the State to a groundbreaking ceremony, knowing fully well they had no intention to fulfil their promise as usual."
The lawmaker explained that NAPIMS had requested IOCs to construct and equip 300 bed Isolation Centres for COVID19 in their various states of operation, but ExxonMobil was yet to play their parts.
"While NAOC had a ground breaking event on Monday 5th May 2020, but regrettably, Exxonmobil intends to hoodwink the state to agreeing that atop the proposed Trauma Centre, they build a 30 bed Isolation Centre. What impudence!"
The lawmaker also accused Exxonmobil of refusing to dialogue with the host communities to fashion a workable Memorandum of Understanding, where all parties will appreciate shared areas of responsibilities, as well as  penalties for alleged irresponsibility exhibited by the company.
He warned Exxonmobil against laying off of their staff, majority he said are his constituents, at this critical time of global economic problems, as such action was tantamount to taking for granted the peace which the company enjoys in the course of operations in the area.
"I am not unmindful that they have a right to take business decisions, but where my people are the major victims of such action, it calls to question their intent.
"What is the percentage ratio of our people sacked or disengaged to those of other ethnic regions? Would they do this in areas that reciprocate their provocation with violence?"
He assured to work with his colleagues in the National Assembly to ensure that there is a collaboration between all stakeholders and Exxonmobil, to fashion a Memorandum of Understanding that will guide, going forward, the relationship between Exxonmobil and the host communities, to stop the company's alleged selfishness.