19 January 2015, Lagos – Lagos Chamber of Commerce and Industry, LCCI, said weekend, there's no justification for budgetary provision by the Federal Government for petroleum products subsidy.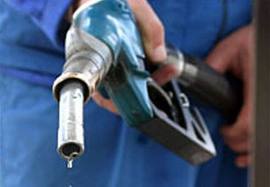 In a parley with pressmen on the 2015 appropriation bill of the Federal Government and the current economic situation, the President of LCCI, Alhaji Remi Bello, said, the biggest burden on government treasury in the country is the appropriation for petroleum subsidy.
"In 2015 budget, N200 billion was proposed as subsidy for PMS (petrol); in 2014 it was N971 billion. This is a decrease of about 80 per cent. We welcome this development. However, we note the provision of N91 billion for kerosene subsidy in 2015. We submit that provision of this sum is difficult to justify. Besides the global oil price dropping to below $50 per barrel, there's no justification for budgetary provision for petroleum products subsidy," he said.
He urged the National Assembly to take this into account in its deliberations on the 2015 Appropriation Bill as times like these call for utmost prudence and curbing of leakages.
On the appropriation of debt service, Bello said, the chamber is deeply concerned over the growing budgetary appropriation for debt service as the amount has grown from N712 billion in 2014 to N943 billion in 2015.
– Vanguard