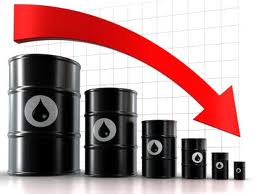 30 July 2013, Lagos – President, Lagos Chamber of Commerce and Industry, LCCI, Mr. Goodie Ibru, has raised the alarm over the sharp decline in the contribution of the oil and gas sector to the nation's Gross Domestic Product, GDP, which fell from 26 per cent in 2003 to 13.42 per cent in 2012.
He frowned at what he called extreme dependence of the government finances and external trade balances on proceeds from the sector, which he said exposes the nation to significant risks arising from price, production and supply shocks.
Ibru, who made these disclosures in Lagos over the weekend while reviewing the performance outlook of the second quarter of the economy, expressed worries over new oil and gas fields in East and West Africa including Ghana, Liberia, Sierra Leon, Kenya, Uganda and Tanzania.
He also said that the replacement of Nigeria oil in the United States of America with Shale gas. Quoting the US Energy Information Agency (EIA), he stated that oil imports by US will decline to six million barrels per day (mbpd), roughly a third of what it uses as the country moves closer to less oil independence as shale gas production accounts for 46 per cent of US natural gas production.
– The Nation