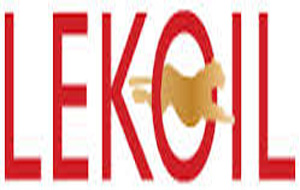 Lagos — The Chief Executive Officer of Lekoil, Lekan Akinyanmi, has said the company "will take all necessary actions" to preserve its right to 23 percent interest in Oil Prospecting Licence, OPL, 310.
He disclosed this in reaction to the recent Federal High Court ruling that the company's acquisition of additional interest in OPL 310 still required consent from the Minister of Petroleum Resources.
Lekoil had in a deal with Afren Investments Oil and Gas Nigeria Ltd sought to raise its stake in the asset from 17.14 percent to 23 percent.
But, the Federal Court in Lagos had ruled that the Sale and Purchase Agreement executed by and amongst Lekoil 310 Limited, Afren Nigeria Holdings and the administrators for the purchase of Afren Investments Oil and Gas Nigeria Ltd, AIOGL, which would raise Lekoil's stake in the block to 23 percent, was inchoate based on the fact that government's consent on the matter was pending.
With the judgment, the OPL 310 interest is still held by the seller, Afren Investments Oil and Gas Nigeria Ltd, while Lekoil still holds 17.14% participating interest in the block, which received ministerial consent back in 2017.
Reacting to the judgement, Akinyanmi said: "The company is yet to receive the judgment in writing, and believes it has strong grounds to appeal against this judgment by the Federal High Court; and intends to file a notice of appeal, and a stay of execution of this judgment with the Court of Appeal within a week.
"The company will take all necessary action to preserve its right to the 23% interest in OPL 310."
The OPL 310 licence originally ended in February, but Lekoil has applied for the licence to be extended due to regulatory issues. The Department of Petroleum Resources has recommended that the extension be granted, although it is still awaiting presidential approval.
"The company believes that the OPL 310 licence is still in good standing given that the extension is in process and there has been no communication from the regulators to indicate that an extension will not be granted," Akinyanmi said.