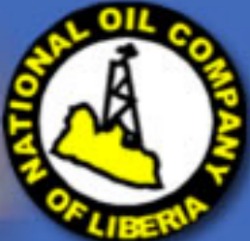 14 August 2014, Monrovia – The attention of the National Oil Company of Liberia (NOCAL) has been drawn to a front page banner headline story in the Wednesday, August 13, 2014 edition of the News newspaper, captioned "Gov't Negotiates Oil Deal Secretly."
We wish to state categorically that there is no secrecy in negotiations surrounding the ongoing bidding process. Certainly, the process cannot be "shrouded in secrecy" when a press release announcing the bid round has since been posted on the official website of the Ministry of Information (http://micatliberia.com/index.php/blog/latest-news/922-nocal-to-conduct-bidding-process.html) and NOCAL's (http://www.nocal.com.lr/news-and-media/competitive-bidding-for-oil-blocks-lb-6-lb-7-lb-16-and-lb-17).
Here are the facts surrounding the latest bid round.
An announcement on the bid round was released on August 5, 2014, and posted on the website of the Ministry of Information, authorizing the National Oil Company of Liberia to seek the assistance of TGS (the company that handles the geological data that companies use to decide where to drill for oil) and a reputable international auditing firm, in conducting an international bidding process in a manner that is transparent and competitive, and in accordance with international best practices, in order to ensure the maximum possible benefit for Liberia.
NOCAL has proceeded, accordingly, with the Government's directive and has issued a notice to all oil and gas companies about the bid round. Interested companies have until October 31, 2014 to submit their proposals.
NOCAL has engaged the services of a reputable and independent international firm, Ernst & Young, to oversee the process. The firm will be responsible for opening the bids and assisting with the evaluation, and will report to NOCAL following the process.
Interested companies have to prequalify, meaning that companies have to prove that they have experience, money and good management to be allowed to bid. Prequalification helps to ensure that only the best companies can participate in the bid round.
The bidding process will be credible and transparent in keeping with NOCAL's core principles.
NOCAL's President & CEO Dr. Randolph A. K. W. McClain: "Various organizations have provided and continue to assist Liberia in these difficult times. We have a unique and great opportunity to complement their efforts by demonstrating that we can also do something for ourselves. Why shouldn't that opportunity be used?
It is no secret that we have begun the bid round to see how much revenue we can generate for our country, rather than depending on the international community to do it all."
– The Inquirer