20 December 2014, Monrovia — The National Legislature has finally ratified the production sharing contract between the Republic of Liberia and the Liberty Petroleum Corporation, Petroleum Oil Limited and the New Millennium Oil and Gas on Liberia's offshore oil block 16.
Accordingly, Liberia is expected to generate $22 million in signature fees from Block 16 and it is the only oil block among the four that has been publicly ratified by the legislature as the body takes its constitutional agricultural break which was delayed due to the outbreak of the Ebola Virus in the country.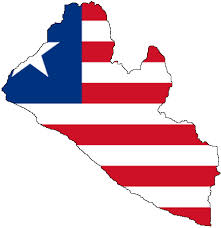 The agreement was ratified by the House of Representatives and sent to the Senate for concurrence and the Senate concurred with the passage in secret session on the same day. The executive branch of government Tuesday, December 16, 2014 presented to the National legislature the block 16 contract for ratification. The agreement was subsequently sent to the House Joint Committees on Judiciary, and Lands, Mines, Energy and Natural Resources with a mandate to report back to plenary.
In 2013, the Legislature was criticized by the public for ratifying oil Block 13 despite calls from civil society organizations, foreign experts and ordinary Liberians for the government not to go ahead with negotiations surrounding the sale of the oil block.
In related legislative news members of the Liberian senate who are not contesting re-election were Thursday has seen serious lobbying for positions currently occupied by their colleagues who are contesting the December 20 senatorial election as they perceive that some of these incumbents will not be reelected. Discussions over positions including; the Senate Chair of Executive, and Rules and Order, as well as Ways, Means and Finance are among the positions that are being seriously contested for by senators who are not contesting re-election.
– FrontPageAfrica