12 October 2014, Washington, DC — Liberia has entered discussions with major international oil companies to encourage bids for drilling in four blocks off the coast near the capital Monrovia. The talks are progressing – including road shows last month in Houston, London and Lagos – despite the Ebola outbreak currently wracking the west African nation.
"Liberia is still open for business," said Althea Sherman, chief operating officer and general counsel for Liberia's National Oil Company (Nocal), the regulatory agency responsible for overseeing the oil sector. "This bid round is very important for the country," she said in an interview.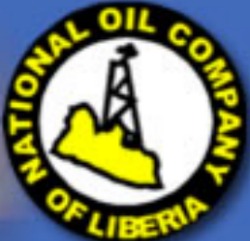 "We have attracted some of the world's leading oil companies to our acreage already, and we hope this transparent, competitive round will attract similar participation." She said the bid round is being conducted "according to international best practices".
Nocal engaged the UK-based professional consulting firm Ernst and Young to help develop pre-qualifications and bid evaluations. TGS, a Norway-based geoscientific company, is providing the detailed data that petroleum companies require.
Exploration by international companies in the deep and ultra-deep waters of offshore Liberia for the past several years has yet to produce a confirmed commercially exploitable discovery. But Sherman said drilling has shown "a working hydro-carbon system in the acreage. That is why we have continued interest in both the Liberia Basin, where drilling is now going on, and in the Harper Basin that has not yet been put up for tender."
Companies are being asked to bid on an upfront payment, or "signature bonus", for each of the four blocks that are available.
The current bid round includes an "innovative local content incentive" that provides opportunities for mentorship and assistance to Liberian companies. It extends to Liberian companies and Liberia's neighbors in the Economic Community of West African States (Ecowas), Sherman said.
Bidders can qualify for a signature bonus preference if they have a Liberian company or West African/ECOWAS upstream petroleum company with an interest in a Liberian company in their bidding group.
Qualifying bidders will receive "a 20 percent uplift on their signature bonus proposal", meaning that a U.S. $30 million signature bonus will be treated as a $36 million bid.
The four undrilled blocks up for bid were part of earlier rounds in which 12 blocks were put up for contracts. Two of the four blocks in the current round were awarded in 2005 to the American oil company Anadarko and two partners, which relinquished their claims in 2013 to focus on other projects. Two other blocks became available after China's TongTai Petroleum failed to conclude the required production-sharing agreement with the government.
"It is important that there is continuous activity in all the blocks to increase the value of our acreage," Sherman said. "Exploration is how we get to commercial viability."
Liberia has 17 offshore oil blocks, 12 of which – including the four in the current round – have been awarded to international oil companies, including ExxonMobil (one block), Chevron (three), and African Petroleum and Anadarko (two each).
The remaining undrilled blocks are subject to a moratorium imposed by the Liberian legislature pending adoption a revised petroleum law. The Liberian Senate has adopted the legislation and the House is expected to act soon.
"Ebola has heightened the importance of oil to the country's future," Sherman said. "Liberia needs the support of the international community, not only for Ebola, but also to maintain our economy."
Most drilling activities are continuing, Liberian officials report. But ExxonMobil CEO Rex Tillerson said last week that his company's plans to begin offshore drilling had been postponed due to a prohibition on some employee travel to affected west African countries. "We are having to look at when it would be prudent to resume operations there because you do have to have shore-based support," he said in response to questions at a Houston news conference.
But interest in Liberia's oil remains. Road shows last month conducted by Sherman and Nocal CEO Dr. Randolph McClain to brief interested bidders drew capacity attendance in London, Houston and Lagos.
"The current Bid Round will raise money for the country and open the way for development of the vacated acreage, thereby increasing Liberia's prospects for commercial discovery and development," Nocal states in an October 2014 fact Fact Sheetdistributed to interested parties.
Deadlines for submitting bids are 24 October for international oil companies and 31 October for Ecowas and Liberian participants. Nocal expects to notify winners on or around 24 November and to receive signature bonus and award license payments around mid-December.
– Reed Kramer