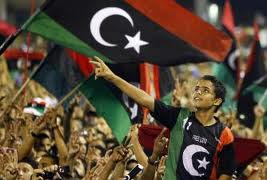 21 August 2013, Benghazi — After a swift comeback following the revolution, its daily production dropped from 1.5 million barrels per day, bpd, to 600,000 bpd.
At the ports of the so-called "oil crescent" — Ras Lanuf, Sidra, Brega and Zueitina — members of the Oil Facilities Protection Forces launched blockades in protest of what they said "were sales to foreign tankers without metres to count sold barrels".
Zueitina remained the only working port.
Prime Minister Ali Zidan last week threatened to shell tankers that load oil at these ports without National Oil Corporation, NOC, contracts.
Deputy Oil and Gas Minister Omar Shakmak told Magharebia he regretted the fact that oil facilities guards were part of the issue.
"During the past weeks, we held a dialogue with the protection forces and we even got dignitaries and the local councils of Sidra and Ajdabiya involved," he added. "However, if they cross the line and commit illegal acts, such as loading tankers not through NOC, the defence ministry will intervene… to protect the oil wealth, which is owned by all Libyans."
Meanwhile, Saad Dinar al-Fakheri, deputy chairman of the Libyan oil and gas workers union, told Magharebia that there must be negotiations with the Oil Facilities Protection Forces.
"The guards are a military body reporting to the defence ministry militarily and to the NOC financially," he added. "They have their own view about the oil metres in Sidra port, and there must be negotiations between them and the NOC to solve the problem. As to us as a union, we are concerned with the safety of workers to make sure they are not harmed."
Arabian Gulf Oil Company workers have been staging a strike since the second day of Eid al-Fitr in protest of the dismissal of board chairman Ahmed al-Mejbri and the appointment of a new board.
The walkout halted the production of that company, the biggest among its counterparts. They now only have enough oil to operate the company's own refinery.
Shakmak said there were contacts between the ministry and the company's workers union, and as there were differences in opinions between workers from one oil site to another, the final decision was to authorise the new board to start working.
"This is a decision from the NOC's board based on considerations of professionalism, competency, integrity and patriotism," Shakmak said. "We've already started dialogue with the company's workers union, and the decision is not targeting anyone whether negatively or positively."
– Ali Algattani, Magharebia