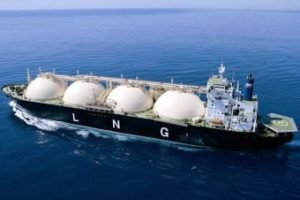 11 July 2018, News Wires — Orders for liquefied natural gas (LNG) carriers surged in the first half of this year as compared to the same period in 2017.
According to the data by VesselsValue provided to LNG World News, 22 LNG vessels worth $3.97 billion have been ordered in the first half of this year. This compares to eighth LNG carriers worth $930 million ordered in the six-month period last year.
VesselsValue notes that this data does not include options or letter of intents (LOIs) such as the Marinakis deal for 10 LNG vessels placed last week. It also excludes FLNG or FSRUs.
The first-half orders include 21 large LNG carrier and one small-scale vessel. The total capacity of the ordered LNG fleet stands at 3.68 million cubic meters, according to the data.
TMS Cardiff Gas placed orders for five LNG newbuilds in the period under review while GasLog ordered three.
The list of owners that ordered LNG carriers in the first half includes BW Gas, Alpha Gas, Seatankers, Minerva Marine, Knutsen, Sovcomflot etc.
Live LNG fleet worth $53.1 billion
The global LNG fleet currently counts 602 vessels including 96 LNG carriers on order, VesselsValue data shows.
These figures include large LNG carriers, midsize and small-scale vessels and RLNG.
The data also shows that the total operational capacity of the $53.1 billion-worth live LNG fleet amounts to 76.8 million cubic meters.
Including the ships on order, the global LNG fleet is worth some $71.2 billion with a total capacity of 91.9 million cubic meters, VesselsValue data says.