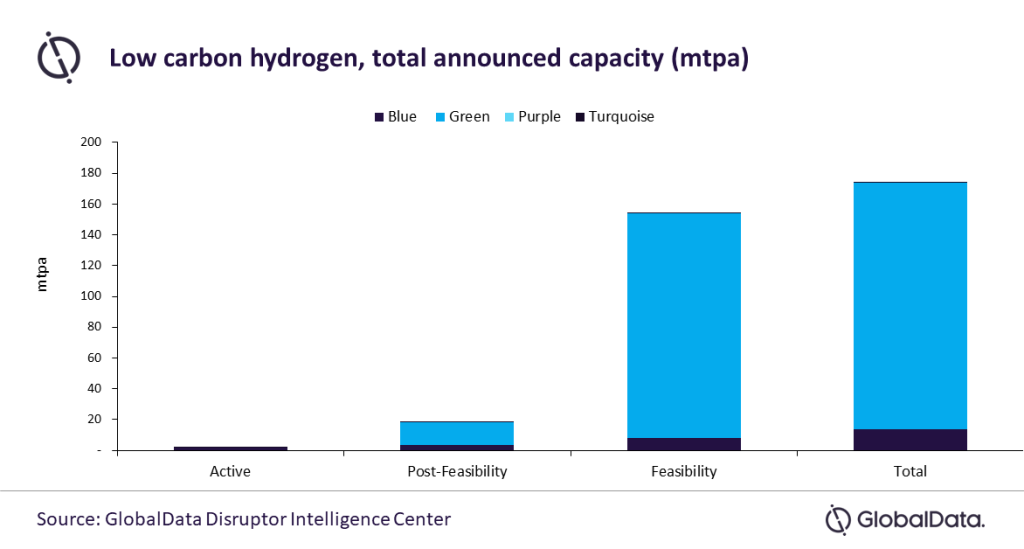 Lagos — Oil companies are looking for avenues to move towards operations with net-zero emissions. Low-carbon hydrogen – with a low to zero net carbon footprint – presents an attractive avenue for industry players in their energy transition, says GlobalData, a leading data and analytics company.
GlobalData's latest thematic report, 'Hydrogen in Oil and Gas,' reveals that, as of June 2023, there were more than announced 1,500 low-carbon hydrogen projects, which are expected to come online by 2030. Nearly 90% of the projects are in the feasibility stage. Refining and petrochemicals are expected to remain the core hydrogen demand centers from an oil and gas industry perspective.
Ravindra Puranik, Oil and Gas Analyst at GlobalData, comments: "Hydrogen offers a new dimension to the energy landscape as it is devoid of carbon atoms, making it a cleaner alternative to fossil fuels. This potential is being harnessed across the energy industry to produce green and blue hydrogen for a wide range of use cases in various sectors, including in refining and petrochemicals, power generation, and transportation. The rise of low-carbon hydrogen will play a pivotal role in the global energy transition."
Most of the upcoming low-carbon hydrogen capacity is in the early stages of development. Those that are in the post-feasibility phases, which amount to about 10% of the total capacity, have higher likelihood of progressing from a concept to the actual execution. Applications in sectors, such as metallurgy, transportation, and power generation will also emerge as key growth avenues to boost low-carbon hydrogen production in the coming years.
Puranik continues: "Some of the major upcoming green hydrogen projects include the Drax Humber Cluster hydrogen plant in the UK, which is in the front-end engineering design (FEED) stage of development. Whereas some of the major upcoming blue hydrogen projects include the Ascension Clean Energy Hydrogen project and the ExxonMobil Baytown Hydrogen project, both located in the US and in the feasibility stage of development."
Deal volumes for M&A activity in the hydrogen space gathered momentum in 2021 but faced a slight dip in 2022 due to the energy disruption caused by the Ukrainian conflict. Nevertheless, M&A in 2023 seems to be back on track.
Puranik concludes: "A sector-wise analysis of the active and announced projects suggests an overwhelming inclination for the use of hydrogen in the transportation sector. This is based on the high expected growth in the fuel cell electric vehicle (FCEV) market amid the proposed ban on internal combustion engines around the world."
Follow us on twitter