Michael James
Lagos — The Lubricants market has been described as one of the sectors projected to impact economic growth on the continent.
This was made known by Dapo Keshinro at the just concluded International Lubricants Conference, ILC held in South Africa virtually.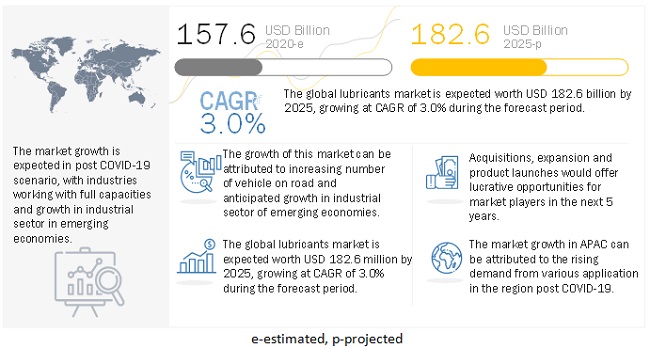 The event was organised in a bid to increase awareness of the lubricants market while connecting manufacturers with key stakeholders with the theme, "The future of South Africa's Lube market''
Keshinro added that while there have been a few challenges due to various factors, it is pertinent that industry experts proffer solutions to improve on expectations.
"Consequently, the South African Lube Industry is one of the largest with capacity expansion opportunities. We must take advantage of the trends for better market potentials. The International Lubricants Conference provides the platform to diagnose these challenges to enhance growth in the sector.
"South Africa is one of the major lubricants markets on the continent and the highest consumer of Group II base oil in Africa. While the global economy is showing signs of great recovery from the pandemic, there is consensus that supply chain disruption in the Lube's market will continue until at least till the end of Q1 2022. This is due to some issues including business interruptions, Fire explosions, pandemic outbreaks, climate change and cyber incidents," Keshinro said.
He explained that the impact of Electric Vehicles (EVs) will likely hinder the growth of the market however he noted that market trends indicate that lubricants and base oils will still be in demand to enhance moving parts in machines.
The industry leaders believe there is a promising outlook for the market as the economy recovers from the Covid 19 pandemic.
The International Lubricants Conference is a series of online conferences connecting lubricant manufacturers with end-users, buyers, vendors, government agencies and other key stakeholders.
The Conference sets the pace for further discussions in driving commitment and support on insights to the lubricants market, global trends, and positioning the industry for a positive outlook in the future. The ILC further enlightens stakeholders on innovative developments and the advancement of the lubricants market worldwide.
Panelists of the event consist of experts across the world who gave insights on the challenges of the Global Base Oils market in South Africa, digital age influence on the lubricants value chain, and the outlook of synthetic lubricants in Africa.
Speakers at the conference included Peter McGrath- Director, Innov Oil Ltd, Singapore; Mervin Naidu – Business Unit Manager, Unichem Services Pty Ltd Durban, South Africa; Sudip Shyam- Head, Base Oil Business MOCOH; Roberto Vargas, Technical and Commercial Consultant for the Lubricants Industry at Latin America, Mexico; Sharief Weeder, Chief Technical Officer, Unichem Group, South Africa; Rahul Desai, Director, Goodway Chemicals, India; and Franklin Oranusih, General Manager, Pacegate Energy and Resources Limited (PEARL), Nigeria.