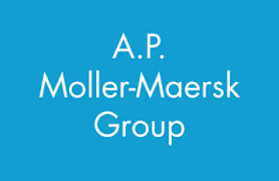 18 August 2018, News Wires — A.P. Moller – Maersk announced Friday that it has decided to pursue a separate listing of Maersk Drilling Holding A/S on Nasdaq Copenhagen A/S in 2019.
"Having evaluated the different options for Maersk Drilling, A.P. Moller – Maersk has concluded that listing Maersk Drilling as a standalone company presents the most optimal and long-term prospects for its shareholders," Maersk said in a company statement published on its website.
"The process has been initiated to ensure that Maersk Drilling is operationally and organizationally ready for a listing in 2019," the statement added.
Maersk revealed that, as part of the preparation, debt financing of $1.5 billion from a consortium of international banks has been secured for Maersk Drilling "to ensure a strong capital structure after a listing". Further details for a listing will be announced "at a later stage," Maersk said.
"The Maersk Drilling team has done a remarkable job operating the business at a time of high uncertainty and is well positioned to become a successful company on Nasdaq Copenhagen," Chairman of the A.P. Moller – Maersk board of directors, Jim Hageman Snabe, said in a company statement.
"The announcement of the intention to list Maersk Drilling completes the decision process on the structural solutions for the major oil and oil related businesses. Yet another important step in delivering on the strategy," he added.
Maersk said "the pursuit of a solution" for Maersk Supply Service "will continue".
"However due to challenging markets, the timing for defining a solution is difficult to predict," Maersk stated.
On March 8 Maersk completed the sale of Maersk Oil to Total, a deal which was first announced in August 2017. On September 20, 2017, Maersk announced that A.P. Moller Holding A/S was to acquire Maersk Tankers A/S. Maersk announced its business transformation towards becoming an integrated transport and logistics company on September 22, 2016.
"Maersk Drilling has the position, the people, the assets and the expertise to meet the demanding drilling requirements for a diverse group of oil and gas customers worldwide," Jorn Madsen, CEO of Maersk Drilling, said in a company statement.
"We provide superior and safe drilling performance under some of the world's most demanding conditions. Through innovative technologies combined with new business models, we are optimizing drilling programs, reducing overall well cost and risk, and shaping the future of offshore drilling," he added.
Maersk Drilling, which was established in 1972, is situated in Copenhagen, Denmark, and employs approximately 3,400 people on-and-offshore. In a demerger, Maersk Drilling said it will continue to operate under the name 'Maersk Drilling'.
In the second quarter of this year, Maersk Drilling reported a revenue growth of 4.9 percent to $366 million, while EBITDA increased by 2.3 percent to $159 million.