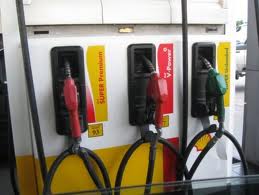 28 May 2013, Lagos – Mr Chris Igwe, Managing Director, Mainland Oil and Gas, on Tuesday said the company planned to invest about N2 billion in mega filling stations across the country.
Igwe in Lagos said that the expansion, which would be in phases, would commence in the third quarter of this year.
"In the first phase, we are looking at additional 50 mega filling stations to bring our presence in the market to 65 filling stations.
"The plan to build the mega stations is strategic to our growth agenda and these stations will combine mega stations and regular ones depending on the location of the market.
"We are touched by what Nigerians go through, especially in the rural areas before they get petroleum products.
"We started with our first fuel service station at Umuoji Road in Onitsha, Anambra State.
"Today, we have over 14 stations carefully and consciously located in the rural areas because of our belief and passion for the welfare of rural dwellers.
"So, we are driven by our passion to make fuel available to the ordinary Nigerians.
"That is the vision behind Mainland Oil, a vision that drives our business strategies,'' he said.
Igwe said that the group had a strong logistics arm, adding that the company's logistics business was one of the most effective in bulk trans-shipment of products.
"We also have our tank farm, which happens to be one of the biggest storage facilities in Calabar, Cross River State.
"With our wheeling and storage capacity, we are licensed by the Department of Petroleum Resources to get products allocation from the Nigerian National Petroleum Corporation for direct distribution in the market.
"We also import directly to meet demand of our facilities in addition to holding strategic reserves," he said.
Igwe said that this would ensure that the company's storage facilities had enough products to continuously and promptly respond to fuel demand.
He said that the company intended to grow the business so rapidly as to create new opportunities for employment.
"We are concerned as a group to take out more Nigerians from the labour market.
"So in the next two years, we want to employ 10,000 Nigerians and when we do that we will know that the unemployed youths have felt our impact.
"So that is our starting point,'' Igwe said.
*NAN