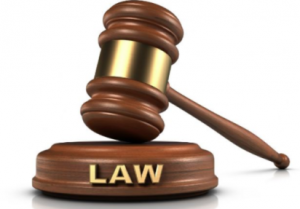 Princewill Demian, with agency reports
06 March 2018, Sweetcrude, Abuja – An Italian court has postponed to May 14 the trial of Royal Dutch Shell and Eni executives over alleged corruption in Nigeria.
The trial was originally expected to start in a Milan court on Monday but the judge said due to a high number of cases, it would be transferred to another chamber to avoid further delays.
The trial will now begin on May 14.
The case involves the 2011 purchase by Eni and Shell of Nigeria's OPL 245 offshore oilfield – one of Africa's most valuable oil blocks – for about $1.3 billion (941.07 million pounds).
Eni — also charged with corruption in Algeria in a separate trial — and Shell stand accused of handing out bribes during the 2011 purchase of OPL 245, an offshore oil block estimated to hold nine billion barrels of crude, for $1.3 billion (1.06 billion euros).
Prosecutors said bribes were paid to win the licence to explore the field, which has never entered into production.
Eni chief executive Claudio Descalzi, his predecessor Paolo Scaroni and several managers from Eni and Shell are among those to on trial, as is Chief Dan Etete, a former oil minister.
"Eni expresses its full confidence in the judicial process and that the trial will ascertain and confirm the correctness and integrity of its conduct," the Italian firm said in a statement.
OPL 245 was awarded on a discretionary basis to Malabu Oil and Gas in 1998 by the Gen. Sani Abacha government, although it was later discovered that the beneficial owners included Abacha's son, Mohammed, and Dan Etete, then-minister of petroleum.
"This trial should be a wake-up call to the oil industry. Some of the most senior executives of two of the biggest companies in the world could face prison sentences for a deal that was struck under their watch," Barnaby Pace of global anti-corruption crusader Global Witness said.
"This trial is a clear signal that it is no longer business as usual for oil companies in Nigeria. It's time justice was served," said Lanre Suraju, executive director of Nigerian NGO, HEDA.
The case has also been investigated in Nigeria and the United States following the groups' complaints. Public prosecutors in The Netherlands are also investigating the case.