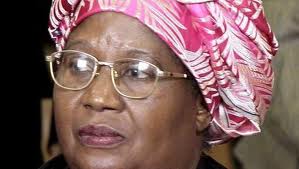 22 March 2013, Lilongwe — Malawi and India have agreed to deepen their relations so that enormous opportunities for business expansion can be achieved for the betterment of the two countries.
This was the outcome of a day-long business forum in Lilongwe which attracted about 30 Indian business persons drawn from agriculture, energy, mining, health and education sectors among others.
Malawi Investment and Trade Centre Chief Executive Officer, Clement Kumbemba said Malawi has numerous opportunities for short, medium and long term investment in all the five priority sectors that are under Economic Recovery Plan, ERP.
He then said for the country to have a large secondary export capacity, there is need for India to help Malawi so that business people in the country have easy access to international markets.
"Our exports are largely in primary form, a clear manifestation that we urgently need the appropriate technologies that you have in India. Often times, we are unable to meet quantity requirements due to capacity constraints, hence enormous opportunity for business expansion to be achieved through partnerships," said Kambambe.
In his remarks, Executive Director for Overseas Infrastructure Alliance, Shri Ambuj Chaturvedi said India realizes that Malawi's small and medium scale enterprises hold great potential for rapid economic growth and employment creation.
Chaturvedi who was also the leader of delegation said the country has efficient English speaking labour markets which act as an added incentive for forging strong alliances between business communities in the two countries.
"The liberalized economy of Malawi, with ample incentives for exports and a good international connectivity has attracted a consistent flow of foreign investment over the last few years," said Chaturvedi.
He added that "Malawi is one of the first countries to join the Duty Free Tariff Preference, DFTP, scheme for the least developed countries. Under this scheme, Malawi is eligible to export to India approximately 94 Tariff lines duty free".
Deputy Minister of Industry and Trade, Sam Ganda who also graced the occasion assured the prospective Indian investors that as long as the country is a signatory of the Multilateral Investment Guarantee Agency, MIGA, of the World Bank, their investment in the country is secured.
– Malawi News Agency