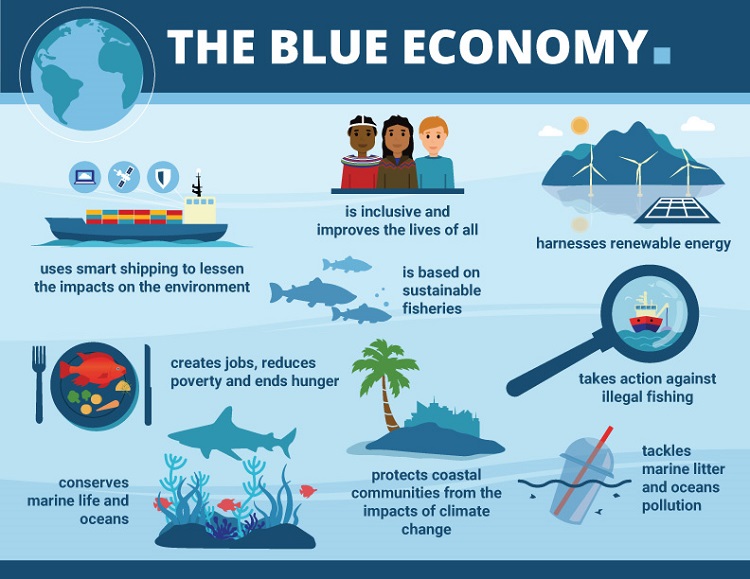 Vincent Toritseju
Lagos — A retired ship captain and marine expert, Capt. Ihenacho Ebubeogu, has warned against possible improper management of the newly created Marine Blue Economy ministry saying, "There are more than three government Ministries that has direct interface with the Marine and Blue Economy".
Speaking to SweetcrudeReports, Ebubeogu said that there could be clash of interest between the various Ministries that have direct dealing with the use of the ocean.
Ebubeogu, a former General Manager at the Nigerian Ports Authority, NPA, also said that the first thing the Minister of Marine and Blue Economy must do to succeed is to identify the various agencies and Ministries that have direct engagement with the Ocean and bring them together for better coordination.
He explained that the moment the areas of expertise are identified, the Minister would be able to avoid the issue of overlapping functions adding that by the time the Minister is able to do this, he would have been able to optimize the revenue and put in place a sustainable use of the oceans.
He said: "About seven stakeholders that are answerable to different Ministries are involved the nation's Marine and Blue Economy. There are people that come to the rivers and ocean to fish and their parent Ministry is the Ministry of Agriculture, people who carry out offshore oil exploration and they are answerable to the Ministry of Petroleum Resources.
"There are resources, mineable resources in the ocean that are not under the purview of the newly created Ministry but have interface with the ocean and Rivers and yet that domain is assigned to a Ministry.
"So, your first job is to identify these other interests, define your own, bring them together. Identify the stakeholders, identify their supervising Ministries and you start to also identify their areas of expertise and so doing, you avoid unnecessary clashes due to overlapping.
"By the time you do that, you would have achieved two important things, one is optimization of the activities there for good revenue, and two you are going to see how the utilization of the ocean will ensure sustainability of the ocean.
"You know what is going to happen, if they do not go the way of identifying all the stakeholders in the Marine and Blue Economy sector, it will become the most corrupt place, it will be the most disorganized place, it is going to be the most unruly place because you a Minister of the domain and other stakeholders who are coming there are answerable to authorities the Minister do not supervise."